Overview




Burst testing involves the use of high internal pressures, to test materials and components in order to determine at what point they will fail or to confirm that they will not fail under design or potential off-design circumstances. Tests may involve high temperatures, high pressures, externally imposed forces, movements, and vibrations.
Our burst test containment facility has a maximum internal pressure of 245 kpa (35.5 psi) and a maximum temperature of 100 °C and can accommodate a range of other service conditions. It can be used to validate models and to demonstrate actual structural limits. For instance, the facility is often used to demonstrate structural integrity and design margins of steam generator and feeder pipes through burst testing of these components containing engineered flaws.

Why Us?
Failure Investigations

Failed burst test specimens can be inspected in our full-service metallurgical laboratory and a full failure analysis can be completed by our metallurgical team.

Code and Regulatory Requirements Advice

Our experts are routinely consulted about code and regulatory requirements and they can use their knowledge to advise you on the type of tests to conduct.

In-House Testing and Fabrication

We can help you design your testing program, specify engineered flaws, wall thinning or de-alloying as necessary, and your samples can be prepared in our high-quality machine shop.

Extensive Burst Test Capability

With a full range of burst test capabilities, we can cover all the tests required by power station operators.
Technical Abilities
Containment Room
Containment Room Limits:
Maximum Internal Pressure 245 kpa (35.5 psi)
Maximum Internal Temperature 100°C
Energized Test Structure 10.5 kg (23 lb) of TNT equivalent
Reaction Floor Main Beams:

Axial Tensile Force of up to 1250 tonnes
Maximum Bending Moment of 7700 kN.m (5700 kip ft.)
Maximum Shear of 2200 kN (500 kip)



Instrumentation Capabilities
Temperature
Internal Pressure (up to 10,000 psi)
Hydraulic Pump with up to 3000 psi Operating Pressure
MTS Hydraulics Management System Capable of Simultaneously Cycling Multiple Hydraulic Actuators (torsion, tension, compression)
Strain Gauges (bonded gauges up to 300 °C, welded gauges)
Displacement (linear variable differential transformer, string pots)
Digital Image Correlation (DIC) for measuring full-field strain and displacement
Steam Leak Rate System (approximately 260 °C and 10 MPa for 24 hours at 0.5 kg/s)


Our Proven Experience
Quality Assurance & Technical Standards
CSA N299.1

Quality Assurance Program Requirements for the Supply of Items and Services for nuclear power plants, Category 1

ISO 9001

Quality Management System
Thank you Kinectrics for completing a successful burst test. The temperature control is the best I've seen since I've worked on feeder testing beginning in 2007.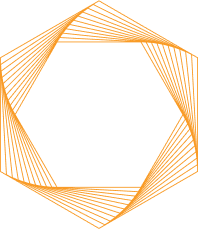 Let's Work Together
Whether it's about our world-renowned team, our laboratories, or our lifecycle management solutions, we're happy to answer any questions you might have.