Overview

Corrosion, fatigue, and hydrogen ingress can all give rise to a change in the properties of materials over time. In nuclear reactors, irradiation damage can also be a problem.

While considerable work is done in advance in order to predict effects, and non-destructive testing is used for ongoing inspections, some things can only be confirmed by extracting the irradiated components and testing them.

Such testing not only requires the capability to machine samples and execute the tests but, as it must be done on activated and contaminated materials, it requires shielding, containment, appropriate operating practices, and approval from the nuclear regulator.
We provide a full-service capability to characterize the mechanical and metallurgical properties of highly radioactive and irradiated materials, such as ex-service irradiated Zr-2.5Nb pressure tubes from CANDU reactors. In addition to the testing, we offer shipping, receiving, waste disposal, material preparation, specimen machining, post-test examination, and interpretation of the results. Our capabilities are further expanded through our partnership with McMaster University.
Why Us?
Well Developed Licensed Test Facility

Our licensed irradiated material test facility has been developed, maintained, and expanded over several decades to serve the nuclear industry's irradiated material testing needs.

Industry Leading Practical Experience

The professional engineers and highly trained technologists that make up our team have several decades of practical working knowledge on how to handle radioactive materials safely.

Commercially Operated "Warm Cells"

Warm cells are shielded and employ remote handling like hot cells but are designed for handling activated components rather than more radioactive materials like fuels. They are a cost-effective way to provide commercial inspection and test services.

Extensive Testing Capabilities

We perform a variety of mechanical tests on irradiated specimens including tensile, fatigue, and fracture toughness tests. We also test for delayed hydride cracking and overload crack initiation, and measure hydrogen concentration in irradiated pellets.
Technical Abilities
Joint Kinectrics/McMaster Material Preparation and Specimen Machining Facility
Our partnership with McMaster University includes the capability to:

Hydride Irradiated Pressure Tube Sections to Elevate Hydrogen Levels
Machine Specimens Using EDM or CNC mills
Precisely Machine Notches Using a CNC mill

Irradiated Fatigue and Overload Test Facility
Our irradiated materials test facility includes custom-developed mechanical test systems equipped with uninterruptible power supplies that enable the performance of long load-rise time fatigue tests and overload tests on miniature specimens.

Joint Kinectrics/KAERI Irradiated Burst Test Facility
This facility was developed specifically to perform burst tests on full-scale irradiated Zr-Nb pressure tube specimens to measure their fracture toughness.

Our Proven Experience
Quality Assurance & Technical Standards
ASTM E08 Committee

Committee E08 on Fatigue and Fracture

ASTM E28 Committee

Committee E28 on Mechanical Testing

CSA N285.4 (2019)

Periodic inspection of CANDU nuclear power plant components

CSA N285.8 (2015)

Technical requirements for in-service evaluation of zirconium alloy pressure tubes in CANDU reactors

ISO 9001

Quality Management System
This project is a co-winner of OCNI (Organization of Canadian Nuclear Industries) Export Award for 2020.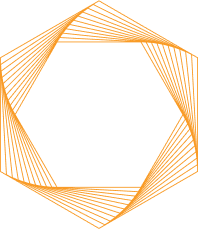 Let's Work Together
Whether it's about our world-renowned team, our laboratories, or our lifecycle management solutions, we're happy to answer any questions you might have.