Overview
Instrumentation and Control (I&C) Engineering and Computer Design Engineering (CDE) are branches of engineering that study the measurement and control of process variables and the design and implementation of systems that use them. They are an essential component in the operation of a power plant's systems.
Throughout a generating plant, there are various parameters that need to be detected and measured including temperatures, fluid velocities and levels, pressures, and even radiation flux. Sometimes these parameters are reported in places like the control room on various indicators. Sometimes they are critical inputs to other processes with significant safety implications.
I&C and CDE are very dynamic fields of engineering and are experiencing the rapid deployment and adoption of new and emerging technologies that are further enhancing safety and design.
We help you modernize and upgrade your systems with new optimized, provenance-affirmed, cyber-secure approaches that lead to improved reliability, better control, and lower costs of ownership.
Why Us?
Fully Supported

Instrumentation and control is integral to almost all systems within a power plant and requires both specialist expertise and the engagement of other engineering disciplines. Our team includes experts in cybersecurity, heat and fluid flow, radiation detection, and many other disciplines.

Full Range of Services

We offer a full range of services to support you including, the preparation and implementation of technical specifications, calibration specifications, instrument uncertainty calculations, procurement, testing, and quality-assured software design, configuration, and design documentation.

Provenance Affirmed

I&C systems are prone to counterfeiting and fraud. Our approved supplier list gives us access to a wide range of cost-effective components with traceable provenance.

Safety Related Systems

Our safety-related systems are designed with full consideration of potential common cause failures, human factor issues, and cybersecurity.
Technical Abilities
Control and Monitoring Systems Design
Our I&C engineering team has executed work for many national and international customers. We have a wealth of experience with processes, procedures, systems, and equipment including:
Special Safety Systems like Shutdown Systems (SDS) 1 & 2, Used to Stop/Slow Reactor Core Reactions in Response to an Emergency Event
Reactor Regulating Systems (RRS) that Control and Monitor the Reactor Core
Neutronic Instrumentation to Measure Flux including Ion Chambers and Flux Detectors
Upgrading and Designing Control Consoles, Main Control Room Devices, and Control Computers/Devices
Primary Heat Transport (PHT), Emergency Coolant Injection (ECI), Feedwater, Steam Generator, Turbine, and Generator Systems
Digital Systems Integration and Modernization
We offer a full suite of engineering services for the modernization and digitalization of control and monitoring systems used in safety-related and balance-of-plant application including:
Conversion from Analog to State-of-the-Art Digital Control, Monitoring, and User Interface Systems & Process Instrumentation
Identification of Suitable Digital and Smart Device Replacements for Obsolete Analog and Previous Generation Digital Equipment and Components, such as Field Installed Sensors, Indicators, and Controllers
Software Design
We configure software in line with Quality Assurance (QA) requirements and other applicable standards.

Software Categorization and Identification of Software Quality Assurance Requirements
Software QA Documentation Commensurate with Requirements of CSA N290.14 including Development (Digital Hardware Requirements, Software Requirement Specification, and Software Design Description) and Testing (Unit & System Integration Test Plans and Test Reports)
Software Configuration Management Documents such as Software Release and Software Maintenance Documentation
Digital Equipment and Software Qualification Assessments of Original Equipment Manufacturer (OEM) Products in Accordance with CSA N290.14

Engineering Modification Packages
Analysis and implementation of hardware and software solutions.
Preparation of Technical Specifications, Instrument Uncertainty Calculations (IUC), Instrument Calibration Specifications (ICS), and Instrument Device Specifications (IDS)
Configuring Alarming, Annunciation, and Process Tie-Ins to the Main Control Room and Other Systems
Preparation of System and Modification Design Requirements, Equipment Specifications, Input/Output (I/O) List, Design Bill of Materials, Commissioning Requirements, Failure Modes and Effects Analysis (FMEA) and Modification Change Packages Consisting of:

Cable Block Diagrams
Logic Diagrams
Wiring Diagrams
Network Architecture Diagrams
General Arrangement & Layouts
Value-Added Solutions
Our staff have a wide variety of skills and experiences including:
Cybersecurity

Completing Assessments
Implementing Mitigating Measures in Compliance with Standards (eg. CSA N290.7)

OEM Digital Platforms

Programmable Single Loop Controllers
Programmable Logic Controllers (PLCs)
Distributed Control Systems (DCS)
These digital platforms enable the preparation of software requirements and customized software development specific to your needs.
Our in-house team of human factors engineering specialists provide input to our design engineers for Human Machine Interface (HMI) specifications and development.

Where We have Succeeded
Control and Monitoring System Upgrades and Replacements

Safety System Monitoring Computers (SSMC)
Boiler Feedwater and Condensate Control System
Primary Heat Transport Feed, Bleed and Relief Control System
Standby Generator Control System
Generator Health Monitoring System
Domestic Water Plant Control System

Process Control Instrumentation

Flow/Level/Pressure Transmitters
Process Controllers
Control Room Instrumentation and Indicators

Neutronic Instrumentation

Ion Chamber Amplifiers
Flux Detectors

Radiation Monitoring Instrumentation

C-14 Monitoring System
Gaseous Fission Products (GFP) Monitoring System
Containment monitoring and Button-up System

Software Qualification Assessments (various digital components)
Medical Isotope Production System – Controls
Our Proven Experience
Quality Assurance & Technical Standards
CSA C22

Canadian Electrical Code

CSA N290A Series

Standards for Reactor Control Systems, Safety Systems, and Instrumentation

IEC 61508 (2010)

Functional Safety of Electrical / Electronic / Programmable Electronic Safety-Related Systems

IEC 61513

Nuclear power plants Instrumentation and control for systems important to safety General requirements for systems

OESC

Ontario Electrical Safety Code
Kinectrics I&C and Computer Design is a reliable partner for our capital projects ranging from process instrumentation to safety-related process control modifications and securely integrating digital control systems. We rely on Kinectrics for emergent outage and operational issues requiring design engineering support and always trust their ability to mobilize for emergent work and deliver design packages on critical path.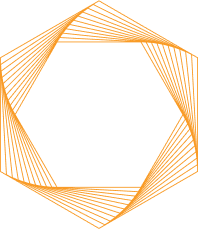 Let's Work Together
Whether it's about our world-renowned team, our laboratories, or our lifecycle management solutions, we're happy to answer any questions you might have.