Overview

Commissioning is the process of carrying out all the necessary tests and procedures required by industry standards to show your equipment or system is fit-for-purpose. It occurs towards the end of a project, after design and installation are complete, but prior to the equipment being put into operation and ensures the equipment is working safely and reliably before facilitating an orderly handover to the owner/operator.
Our commissioning engineering service is closely aligned with our procurement engineering service offering and involves the integrated application of a set of engineering techniques and procedures to check, inspect, test and confirm that a component, equipment, or system is working safely, reliably and as specified. We apply our engineering techniques and industry-leading testing experience to define the test requirements, plan the test procedures, inspect the components, execute the tests, troubleshoot the problems, establish the baseline, and document the results.
Why Us?
Troubleshooting and Problem Solving

Prompt solutions to commissioning issues are possible because we utilize our team of industry experts with their broad range of expertise. We analyze new configurations, perform design modifications, and retest the component or system to meet your requirements.

Full Service Project Support

We work with you throughout any phase of the lifecycle of a project including design, procurement, installation, and testing, all the way through to handover to operations and the declaration of "meeting in-service requirements".

We Understand Your Needs

Our detailed knowledge of regulatory processes and industry standards enables us to appreciate your project needs. Our experience gives us insight into common commissioning issues.

Stand-Alone or Full-Service Project

It doesn't matter whether you just want some specialist support or you want us to manage the whole commissioning engineering service we can adapt our service to match your needs.

Any Plant, System, Equipment or Component

Our expertise covers all aspects of power generation, transmission, and distribution and our team includes all the engineering disciplines.

Backed by In-House Laboratories

All of our commissioning engineers have access to our in-house testing facilities and laboratories to support their activities.
Technical Abilities
Development of Commissioning Documents
We provide commissioning documentation including:

Commissioning specifications at the component, equipment, or system level
Analysis and calculation confirming acceptance criteria
Work plan or test plan for the execution of the test
Data acquisition, assessment, and summary report to:

Verify structures, systems, and components (SSC) performance
Validate Safety Analysis assumptions
Detect abnormal performance
If necessary, provide recommendations and dispositions to address performance shortfalls or non-conformances

Engineering Troubleshooting
We provide prompt solutions to commissioning issues by utilizing our strong technical team of industry experts. We have experience in design, procurement, and modification to plant equipment or systems. We can support many aspects of power generation, transmission, and distribution, with particular expertise in Canadian deuterium uranium (CANDU) and pressurized water reactor (PWR) plants.

Our Proven Experience
Quality Assurance & Technical Standards
CSA N286-12

Management System Requirements for Nuclear Facilities

CSA N286.0.1-21 (2021)

Commentary on N286-12, Management System Requirements for Nuclear Facilities

CSA N286.7-16 (2021)

Quality Assurance of Analytical, Scientific and Design Computer Programs

CSA N299.1:19 (2019)

Quality Assurance Program Requirements for the Supply of Items and Services for Nuclear Power Plants, Category 1
"I'd like to recognize your team's efforts on this project. This was a tremendously successful endeavour and I appreciated your teams willingness to sort through issues, collaborate on solutions and persevere through difficult conditions to get this project successfully completed. We hope to work again with your team in the near future, as it was an extremely rewarding, positive experience."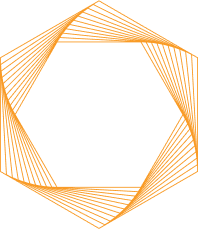 Let's Work Together
Whether it's about our world-renowned team, our laboratories, or our lifecycle management solutions, we're happy to answer any questions you might have.