Overview
While Environmental Qualification (EQ) is the process of testing to ensure that each piece of equipment is suitable for sustained use in its operating environment, Environmental Qualification Engineering is the management of an entire EQ program. It includes program setup, procedure writing, training, EQ design requirements, design changes, work order reviews, predefines, EQ purchasing requirements, testing, commercial grade dedication, steam barriers, oversight of contractors, licensing and audit support, and ongoing programmatic sustainability reviews.
Our ability to manage and deliver entire EQ programs is supported by our work defining and carrying out EQ tests, our expertise in safety and licensing, and our procurement engineering experience. We can help resolve any challenges that arise by engaging our subject matter experts in disciplines like materials and corrosion science, and commercial grade dedication, supplemented with our extensive approved supplier list and supply chain knowledge.
Why Us?
One-Stop-Shop

We support both the environmental qualification and the EQ engineering of all types of equipment including pressure boundary components, electrical & electronic items, and emergency systems.

Experience

You can rely on us as we have delivered over 150 EQ-related design changes, EQ evaluations (EQEs), EQ Assessment (EQA) Part IIs, EQ Dossiers (EQDs), and EQ List Development Packages (EQLDPs).

Full Support

Our Environmental Qualification Engineering services team is fully supported by subject matter experts that can resolve any challenges that might arise.

Wide Array of EQ Services

Whether it's establishing the process, conducting tests, or supporting changes to the station records that maintain configuration control, we can help.

Finding Alternatives

If your existing component is found to be unsuitable for its proposed environment we will modify it to make it suitable or find an alternative for you.

Your Change Control Process

Change control processes are important and if appropriate we will adopt your process to ensure seamless and efficient environmental qualification.
Technical Abilities
Capability and Experience
We have successfully delivered over 150 EQ-related design changes, EQ evaluations (EQEs), EQ Assessment (EQA) Part IIs, EQ Dossiers (EQDs), and EQ List Development Packages (EQLDPs).
Our environmental qualification team has provided EQ technical support to implement upgrades to EQ-related safety systems for the nuclear industry including:
Shutdown Systems 1 & 2 (SDS1/2)
Emergency Coolant Injection (ECI)
Passive Autocatalytic Recombiners (PARs)
Powerhouse Emergency Ventilation Systems (PEVS)
Fuel Handling Systems
Negative Pressure Containment Systems (NPCS)
Program Set-up
We are a major player in the design and implementation of large-scale projects and programs.
As an example, our team was responsible for the management and implementation of all elements associated with the EQ program within the Bruce A Units 1 and 2 restart project. The project consisted of preparation of new EQ governance and the review of existing EQ documents, including EQAs, EQDs, and EQD closeout records.

EQ Assessment
We use our System 1000 license to benefit our customers. The System 1000 v17.1.0 is also qualified to N286.7-16 in accordance with our quality assurance (QA) program and its governing procedures.

EQ Design Changes
We led an EQ documentation update for a primary heat transport (PHT) liquid relief valve (LRV) project. For this project, we updated the EQ Part I's and II's documents, EQLDPs, and demonstrated life calculations for many components such as valve actuators, pressure regulators, solenoid valves, and pneumatic valves.
To update these documents, we followed the client's change control process to track the updates in change papers under design engineering change packages.
During this work, we also updated the master equipment list (MEL), did on-line wiring (OLW) changes, and updated the associated asset suite panel D048.

Our Proven Experience
Quality Assurance & Technical Standards
CSA N290.13 (2018)

Environmental Qualification of Equipment for CANDU Nuclear Power Plants
We successfully developed and managed the Bruce Nuclear Generating Station 'A' Units 1 and 2 Restart EQ Program. This program successfully underwent an EQ licensing audit (Type II Inspection) by the Canadian Nuclear Safety Commission (CNSC) in September 2012, with extremely positive feedback from the regulator on the strength of the program and its implementation.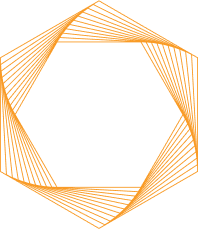 Let's Work Together
Whether it's about our world-renowned team, our laboratories, or our lifecycle management solutions, we're happy to answer any questions you might have.