Overview

An electricity generating plant and its distribution system are integrated through a wide variety of machines, buildings, and structures all working together to produce and deliver electricity. Typically, they are tied together with conduits and must be resilient so that they can perform under various operating and environmental conditions such as seismic events or thermal transients.
Engineers must design systems and execute installations to optimize the location of the plant, route services to the plant, and ensure the generating system successfully operates as designed.
Working together, our mechanical, civil, and structural engineers deliver integrated solutions. Whether you are building a structure, routing pipework, installing a heating, ventilation, and air-conditioning (HVAC) system, or just doing the analysis needed to support these activities, we have the expertise to provide all the support needed.
Why Us?
Smart Joined-up Results

Piping systems, HVAC systems, and structures designed by an integrated team dealing with routing, stress analysis, seismic considerations, supports, and anchorage. An integrated team makes for smart, joined-up, results.

Knowledge of Codes and Standards

Our ongoing design activities mean that we are always up to date in our understanding of the codes and standards ensuring that your modifications are compliant and meet all regulatory requirements.

Getting it Right First Time

Our integrated teams, strong technical leadership, and understanding of client expectations and change control processes have resulted in over 900 success stories. We get it right the first time, delivering timely cost-effective designs.

Supported with Subject Matter Experts

Even simple designs may require detailed expert analysis. By having in-house access to specialists in related disciplines such as hydraulic analysis, stress analysis, seismic analysis and modeling, we work efficiently to offer complete engineering solutions.
Technical Abilities
Mechanical and Piping Design
Our highly qualified team of design engineers, many of whom are CSA N285 code committee participants, support nuclear and conventional piping design activities such as:
Pressure Boundary activities including preparation of System Design Specifications, Overpressure Protection Reports, Code Classifications, and Design Registration
Vendor interface and preparation of equipment & component specifications to facilitate procurement including Canadian CANDU reactor components like fuel channels and feeders
Design assistance with technical evaluations, independent third-party reviews, design walkdowns, as well as system hydraulic, component sizing, and HVAC flow balance calculations

Civil and Structural Design
Our team completes successful designs using a variety of tools, approaches, and tests, to provide the most advantageous results, every time. The expertise includes:
Design of reinforced concrete, steel, and aluminum structures such as pipe supports, walkways, drop ceilings, foundations, racks, trenches, and CANDU-specific structures like feeder cabinets
Design of equipment support including racks, cable bridges, tray supports, fire & steam rated penetrations, and anchorages
Analysis of structures for tornado and high wind loads (wind pressure & tornado-borne missiles)
Evaluation of the performance of concrete containment and other structures under severe accidents and beyond design basis conditions
Technical support for leakage rate tests of containment structures

Heating, Ventilation & Air Conditioning (HVAC) Systems
Complete HVAC system design including routing, sizing of ducts and components (e.g. air conditioning and heating units), flow balance calculations, mounting of components, and penetration design.

Our Proven Experience
Quality Assurance & Technical Standards
ASME B31.1

Power Piping

ASME BPVC

Boiler and Pressure Vessel Code

CSA A23.3 (2019)

Design of concrete structures

CSA N285.0-17/N285.6 Series-17 (2017)

General Requirements for Pressure-Retaining Systems and Components in CANDU Nuclear Power Plants/ Material Standards for Reactor Components for CANDU Nuclear Power Plants

CSA N287.1-14 (2019)

General Requirements for Concrete Containment Structures for Nuclear Power Plants

CSA N289.3 (2020)

Design procedures for seismic qualification of nuclear power plants

CSA N291 (2019)

Requirements for safety-related structures for nuclear power plants

CSA S157 (2017)

Strength Design in Aluminum

CSA S16 (2019)

Design of Steel Structures
I'm proud of the innovative work being done by Bruce Power and its partners in the supply chain, including Framatome and Kinectrics. Their efforts are helping to further cement our position as an international isotope superpower, while providing critical medical tools to help meet the needs of patients battling cancer.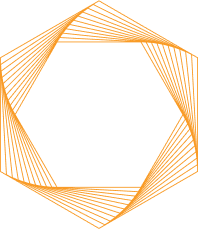 Let's Work Together
Whether it's about our world-renowned team, our laboratories, or our lifecycle management solutions, we're happy to answer any questions you might have.