Training
We provide a range of training courses covering topics relevant to the nuclear and transmission & distribution industries.
Experts Teaching from Practical Experience.
Our courses are taught by highly-qualified technical experts who have extensive practical experience in the course subject matter. Typically, we complete courses at our head office sites but we can also accommodate conducting them at a client's site or other venue as required.
General Course Listing
Substations:
IEC 61850 Overview
IEC 61850 Interoperability of Multi-vendor Devices
Substation Grounding Systems
Transmission Lines:
Bulk Electric System Reliability Evaluation
Practical Aspects of Improving Performance in High Voltage (HV)
​Rotating Machines
Cables:
Medium Voltage Cable Testing and Condition Assessment
Post Installation Failure: AC Hi-Pot & Cable Commissioning Testing of Transmission Class Cables
Partial Discharge in Cables: Lowering the Risk of Unforeseen Cable Installation
Ampacity Management of Cables
Cable Testing and Condition Assessment​​
Distribution & Asset Management:
Arc Hazard Engineering
Lightning Risk Management + Improved Distribution System Lightning Protection​
Energy Loss Management in Electric Utility Distribution Systems
Workshop on Loss Computations on a Distribution Network in the Presence of Renewable Energy Sources
Best Practices for Asset Management: Assessment Condition Assessment (ASA); Risk Assessment (RA); Business Planning (BA)
Introduction to Distributed Generation Technologies and Impact Assessment
Overhead Distribution Standards and Practical Engineering
Distribution Equipment Failure Investigation
Nuclear:
Equipment Qualification (EQ) Fundamentals
Commercial Grade Dedication
Introduction to Radio Chemistry for Chemical Technicians
Effluent & Environmental Monitoring for Nuclear Facilities
Application of Data Quality Objective (DQO) Process (Pre requisite for Practical Skills Development for Waste Management, Waste Characterization and Clearance)
Practical Skills Development for Waste Management, Waste ​​Characterization and Clearance
Contact us for more information or to inquire about other nuclear or transmission & distribution related courses you are interested in.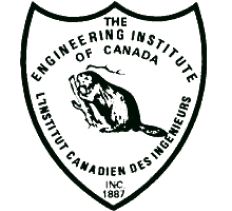 Continuing Education Units (CEUs)
Kinectrics courses qualify for CEUs for Professional Development hours.
Kinectrics will make accommodation for individuals requesting course materials in an alternate, accessible format. Please contact us well in advance so we can understand how best to serve you.