Overview

Every business is built by solving problems in its own unique way and this makes distinctive, customized applications and tailored business intelligence systems so important. Our customized software enables you to optimize your business processes and functionalities to make it easier for your team to solve complex problems thus increasing overall productivity and allowing more work to be done in less time.
We have capabilities and experience that span multiple software languages and applications that allow us to fully integrate with existing systems and work closely with you to:
Restructure and apply innovative thinking to existing solutions
Implement new full-stack custom applications to automate manual processes
Integrate data across work groups to generate greater business intelligence data
Optimize processes to build greater efficiencies with your suppliers and vendors
Generate greater added value to your business
Our team of specialists clean, collect, and centralize data from across a business or project to create an efficient seamless system. An automated system is an investment that pays strong dividends with time saved, cost efficiencies implemented and resources optimized.
Why Us?
Unique Customization

Software solutions and technology platforms are integrated into your existing business processes and software using interchangeable modules, enabling your business intelligence processes to collect, track, and trend data. With this information readily available you can make informed business decisions and course adjustments.

Better Processes with Better Tools

Enterprise resource planning, project management controls, supply chain vendors, and many internal and external sources are increasing the volume of data that businesses have to handle. We help you build processes and tools to better analyze that data, turning it into actionable insights that will help your organization make better-informed decisions.

Virtual Reality Simulations and Training

Virtual reality (VR) and augmented reality (AR) are being used to change the face of manufacturing, and project execution and enhance performance, improve safety, and increase project productivity.

Cost Efficiencies from Machine Learning (ML)

Our neural network models, built on high data integrity, enable more effective preventative error strategies and offer greater critical decision-making ability while at the same time generating greater cost efficiencies.

Robust, Scalable, Available and Secure

We create robust, scalable, high availability, and secure database architecture with high data integrity that will support all your integrated data models and needs.

Better Concurrency Management

The maximum advantage is made of microservices architecture and serverless functions to better manage concurrency and scalability with each (micro) service matching your process needs.
Technical Abilities
Customized Application Software Development
Customized applications (both low/no-code, and full-stack) help ensure company-specific processes are properly automated to centralize data and reduce the need for manual effort from users.
Our application products are constantly being updated to incorporate the latest security, performance, and scalability standards.
We produce high-performance and intuitive interfaces that power client data management and integration. This process includes:
Kickoffs to understand data and scope of work
Recommendations for code reuse, cost savings, and broader organization integration
Mapping application process flow to the client's existing manual process
Establishment of development milestones
Embedded client-involved Quality Assurance and User Acceptance Testing of application features
Detailed and integrated technical documentation
Training and rollout to users
Continued technical support

High Value Machine Learning Solutions
Our multidisciplinary team of dedicated subject matter experts, data scientists, and enterprise architects, create machine learning (ML) solutions of high value, integrity, and longevity.
ML algorithms build a mathematical model based on sample data to make predictions without being explicitly programed to perform the task. The algorithms can improve over time with new data input thereby 'learning' through example.
We employ a rigorous ML lifecycle model supported with:
Verification of High Integrity Data Sources
Structural Planning
Model Development
Model Testing Evaluation
Model Deployment
Monitoring the Model
Model Enhancement

Virtual Replicas and Digital Twins
We are researching and developing virtual replicas ("digital twins") of power production and industrial facilities to provide innovative training solutions.
These simulations enable the use of VR/AR technologies to allow trainees to navigate and interact with plant systems and components and perform training tasks within the safety of the simulated environment. Using these techniques workers can safely learn from potential onboarding mistakes without being subjected to any real-world risks or hazards.

Database Management
All computing solutions require data in some form or other. As a result, developing a robust and sustainable data management strategy and infrastructure is crucial to the successful use of an ecosystem of software tools.
We complement your existing processes with customized application offerings all backed up with database management consultancy and support services.
We provide services that accomplish all the critical strengths of proper database setup and maintenance, including:
Database Scoping and Sizing
Database Networking, Scaling, and Integration with Existing Systems
Database Scheme and Security Setup
Database Monitoring and Performance Adjustment as Needed
Documentation (custom and automatic), Training, and Rollouts

Scalability
Scalability is key to ensuring that solution systems can meet the ever-increasing data and computing demand in industry and business. Our specialists expertly integrate scalable-technology methodology into all the software solutions we offer.
Working closely with you, we will recommend solutions architecture that will enable ease of accessibility, security integration, integrity, and cohesion with your existing networks and solutions.
Microservices and cloud-based "serverless" architecture are excellent vehicles that we use for achieving seamless integration. The use of this architecture enables new solutions to "talk" with existing databases, interfaces, and applications with relative ease, reducing administrative and setup challenges and cost.
We support customer needs in any language including C, C++, C#, R, Python, Java, JavaScript, and .net.

Our Proven Experience
Quality Assurance & Technical Standards
10CFR50 Appendix B (2021)

Quality Assurance Criteria for Nuclear Power Plants and Fuel Reprocessing Plants

ASME NQA-1 (2008)

Quality Assurance Requirements for Nuclear Facility Applications

CSA B51-14

Boiler, Pressure Vessel, & Pressure Piping Code

CSA N286-12

Management System Requirements for Nuclear Facilities

CSA N299.1

Quality Assurance Program Requirements for the Supply of Items and Services for nuclear power plants, Category 1

CSA Z299

Nuclear Quality Assurance Program

ISO 17025 (2017)

Testing & Calibration Laboratories

ISO 9001:2015 (2015)

Quality management systems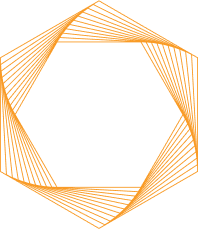 Let's Work Together
Whether it's about our world-renowned team, our laboratories, or our lifecycle management solutions, we're happy to answer any questions you might have.