Overview





Personal Protective Equipment (PPE) is the last line of defense, used when engineering and administrative controls cannot guarantee safety. It can be categorized by the area of the body protected, and garment, accessory or hazard type. In nuclear facilities, PPE is typically required when people have to access an area where radioactive contamination is present. Nuclear PPE may include suits, boots, hoods, and respirators.
PPE helps create a safety barrier between the user and the working environment but can create additional strains on the user, impairing their ability to do work.
Using our 12,000 sqft Teeswater facility, we supply a comprehensive range of designed-for-purpose, no-compromise, nuclear PPE, that is easy to use, remove, and clean. We also provide testing services for PPE and a laundering service. Our suite of PPE equipment includes mark III B PVC suits, disposable custom Tyvek garments, as well as a family of reusable launderable gloves, boots, fire-resistant coveralls, and other anti-contamination garments.
Our PPE can be purchased from us or provided as a service that includes guaranteed availability, laundry (in our advanced high throughput facility), maintenance and inspection.
Why Us?
Quality Design and Fabrication

Designed by people that wear them in the field, our plastic suits are manufactured to nuclear quality assurance standards. They are durable, so they have a long life, and are easily laundered, enabling a rapid return to service.

Oil and Solvent Resistant

The materials we use have been selected to avoid penetration by oils, greases, methyl hydrate, kerosene, varsol, acetone, mineral acids, or alkalines and to avoid the material decay that can be caused by them

Strong and Waterproof

All the seams on our suits are stitched, and hot air welded on both sides to provide mechanical strength and ensure they are waterproof.

Tritium-resistant

Tritium is very mobile and creates a significant challenge to PPE. We use materials with maximum resistance to tritium penetration.

Ventilated and Cooled

The ventilation in our suits allows cool air to be supplied increasing worker comfort in areas of elevated temperature, improving efficiency and extending constructive work periods.

Complete with a Laundering Service

Our radioactive laundry enables us to offer a complete PPE service that includes supply, laundering and maintenance and ensures you have cost-effective PPE whenever you need it.
Technical Abilities
Mark IIIB PVC Suits
The suit seams are stitched, and hot air welded on both sides to provide mechanical strength & to ensure they are waterproof. Additionally;
The fasteners are capable of withstanding at least 200 laundry cycles
Internal air channels of the suit bring fresh air to extremities
Solvents in contact with material for 1 minute will not cause visible changes or softening of suit material
Oil & greases in contact with fabric will not cause any visible change within 2 hours

Additional Options
Our PPE equipment is supported by;
Launderable bags for clean or contaminated suits
Standard and custom sizes available
Launderable or disposable suit hoods
RFID tag installation and programming prior to delivery
Custom barcode installation prior to delivery
Spare components to help perform routine maintenance and repairs
Auditing services to help with life extension and to determine end-of-life
Comprehensive laundry and PPE logistics services






Our Proven Experience
Quality Assurance & Technical Standards
ASTM D5034-95

Standard Test Method for Breaking Force and Elongation of Textile Fabrics (Grab Test) Greater than 120/100 daN

ASTM E96-65

Test Method for Water Vapour Transmission (WVT) of Materials in plastic films and other sheet materials WVT not to exceed 18 g/(m2·24 HR)

CAN/CGSB-4.2#12.1

Textile Test Methods, Tearing Strength – Single-rip Method Greater than 6/3.5 daN

CAN/CGSB-4.2#27.1

Textile Test Methods, Flame Resistance – Vertical Burning Test Char length < 100 mm, after flame & after glow times < 2.0 sec with no surface flashing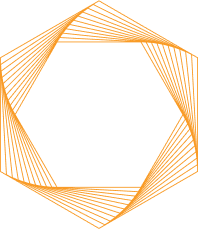 Let's Work Together
Whether it's about our world-renowned team, our laboratories, or our lifecycle management solutions, we're happy to answer any questions you might have.