Overview

Thermal hydraulics, the study of hydraulic flow in thermal fluids, is a complex discipline that incorporates conduction, convection, and radiation heat transfer, phase changes, and single and multi-phase flows. It is analyzed by experts using computer codes.
Thermal generating plants often utilize thermal hydraulics to establish the way heat is transferred away from the source, typically as steam, and used to create power. It has an even greater significance in nuclear facilities, where cooling is one of the fundamental principles of safe operation. As a key input in the design of systems within nuclear facilities, thermal hydraulics largely influences plant performance, most notably it's safety and efficiency.
We offer a full range of analysis and design services that to enable you to develop efficient heat transfer systems, ensure safety in design and off-design conditions, as well as support the resolution of any arising challenges.

Why Us?
Wide Variety of Applications

In addition to our comprehensive work on large-scale nuclear power systems, we also undertake design support of isotope delivery systems and safety assessments of cooling of nuclear fuels with molten metals and high-temperature inert gases.

Helpful Insights and Advice

With experience supporting nuclear facility operations, through all the stages of their lifecycle, we understand the objectives of thermal hydraulic systems. By combining this understanding with the analysis, we provide helpful insights and advice.

Client Approved Codes

We have experience using client-approved computer codes and will use them to support design when necessary.

Solutions to the Toughest Challenges

Collaboration with our various in-house engineering disciplines positions us to resolve your toughest design challenges.
Technical Abilities
Extensive Knowledge with Simulation Software and Codes
Experience with a wide variety of code capabilities enables us to select the appropriate code for the problem at hand. We have a wide breadth of knowledge and experience using simulation software packages such as GOTHIC, Flownex, STAR CCM+, Ansys CFD, TRACE, SNAP, and RELAP5.

Our Proven Experience
Quality Assurance & Technical Standards
10CFR50 Appendix B (2021)

Quality Assurance Criteria for Nuclear Power Plants and Fuel Reprocessing Plants

ASME NQA-1 (2008)

Quality Assurance Requirements for Nuclear Facility Applications

CSA N286.7

Quality assurance of analytical, scientific and design computer programs

CSA N299.1

Quality Assurance Program Requirements for the Supply of Items and Services for nuclear power plants, Category 1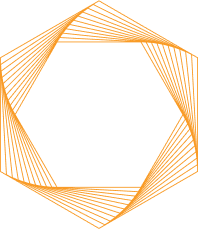 Let's Work Together
Whether it's about our world-renowned team, our laboratories, or our lifecycle management solutions, we're happy to answer any questions you might have.