Overview

Equipment used in nuclear facilities may be very sensitive, requiring careful handling, and may become contaminated or activated during use. It also has to be very reliable operating for significant periods without access for maintenance and, in the case of equipment used in outages, must work right the first time and every time.
We support nuclear equipment throughout its entire lifecycle and have licensed facilities so that we can shield "hot" items and contain contaminated ones, allowing us to handle and decontaminate equipment so that it can be safely serviced, refurbished, and repaired.
All the work is carried-out by our dedicated and experienced technicians. The services have been designed to accommodate both routine operations in dedicated custom-designed service bays and to have the capacity to undertake one-off repairs in facilities equipped with a wide range of equipment and flexible operating procedures.
These facilities exist both at our primary campus and at locations close to our major customers.
Why Us?
Full Engineering Support

We design our own equipment, using the broad experience of our nuclear engineers – and these same engineers are always on hand to assist with repairs, modifications, and improvements.

Local Facilities

Where appropriate we will set up dedicated fully serviced bays and/or will locate facilities close to you to provide you with the best possible service in the shortest possible time.

Reduced Risk and Operator Dose

By comprehensively decontaminating equipment prior to servicing, we are able to dramatically reduce dose both to our team undertaking the work and the deployment team that will take receipt of the serviced item.

Licensed by the Regulator

Our service facilities are licensed to allow the handling of activated and contaminated equipment. We decontaminate in-house and have approved disposal routes for the arising secondary wastes.

Continued Support

With a long history in the industry, there is a lot of our legacy equipment still in use. We continue to support this with maintenance to the original design and procurement specifications.

Modifications and Improvements

Constantly updating and improving our equipment and our processes is allowing us to improve accuracy, reduce dose, and minimize deployment times.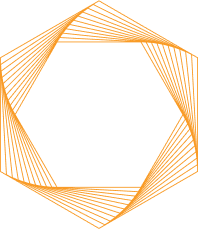 Let's Work Together
Whether it's about our world-renowned team, our laboratories, or our lifecycle management solutions, we're happy to answer any questions you might have.