Overview


The word robot is derived from the Slavic word "robota" meaning work or job. While our vision of a robot is often of a mechanical human, robotics is actually a very broad discipline in which machines are designed to undertake tasks.
In reality, modern robotics is a combination of computer science and engineering that leads to equipment capable of moving, sensing, and manipulating using a wide variety of techniques. They can be autonomous, may be driven by remote control, or may combine both approaches.
Robots are effective in manufacturing, doing repetitive work and are also very helpful for undertaking tasks where human access is restricted, either by the available space or because of a hostile environment. They can also be used to produce more reliable results or obtain more precision than a human can achieve. They are often used in nuclear facilities to avoid or minimize operator dose by allowing operators to distance themselves from the source of radiation.
We have created a center of excellence for robotics, to allow us to assess developing technologies and innovate around them to optimize them for use in energy applications. This center gathers, assesses, and manages knowledge about machines and components so that our designers can quickly and efficiently develop the best solutions to meet your needs. The center is built around our extensive experience in robotics which has given rise to a range of inspection tools that are used in challenging environments.
Why Us?
Any Purpose or Application

Our robots have crawled along pipes in high radiation fields to inspect and measure. They have retrieved radioactively hot particles from places they shouldn't be and have snaked their way through tight orifices to effect essential repairs. Whatever your task, and no matter how complex the problem is you should ask us and watch us rise to the challenge.

State-of-the-Art

Establishing a center of excellence is our recognition of the speed at which this technology is advancing. It allows us to stay at the cutting-edge of technology so we can advise on and incorporate the very latest developments in our designs, ensuring that the equipment you get is state-of-the-art.

Designed for Use

We understand the environments our robots will work in because our tools have been working in those environments for decades. Our nuclear tooling is designed for longevity with appropriately radiation-hardened materials, for ease of decontamination and servicing and to ensure foreign materials are excluded. They are designed with your use in mind.

Design, Build and Support

Integrating the innovation from the center of excellence with our dedicated engineering design team gives us a full design capability. The building of robots is supported by our procurement engineers, precision technicians, and programmers in our fully equipped shop. We have decontamination and servicing facilities to support our robots in the field.

Every Kind of Robot

Robots that roll, crawl, snake, fly, and swim either autonomous and remote-controlled are all being tested are both autonomous and remote-controlled robots and robots that use electric motors, linear actuators, wire hydraulics, and more. We carefully examine end effectors and tools that can non-destructively inspect or effect repairs, including weld repairs. Whatever your need we will be able to identify the most appropriate way to manage it.

Fit-for-Purpose

Working with our other laboratories, our center of excellence can undertake a full suite of materials, environmental, and provenance tests to ensure our designs work as expected, for as long as expected, in their working environment, no matter how challenging that environment may be.
Technical Abilities
Robotics Center of Excellence
Robotic automation requires a range of competencies and skills and by developing a center of excellence we have been able to gather, assess and manage knowledge while simultaneously building essential skills and experience. Currently, we are testing robots from third-party vendors to assess suitability in nuclear environments.

Problem Solving
We use our knowledge and experience to solve the industry's hardest problems. Our hot particle removal tool is a classic example, as it used a series of robotic devices to pinpoint, isolate, cut, remove, shield, transport, and dispose of a highly radioactive (~450,000 Rads/hr) source. This was an emergent job that required a timely solution and we were able to deliver on a very tight schedule and perform all the work in accordance with the outage schedule. We successfully removed the highest radiation source in the history of CANDU operations enabling the plant to restart on time.

Delivery Systems and End Effectors
Our robotics work is fully integrated with our inspection and maintenance team, reflecting its most obvious applications. Our robots don't just get to where the work needs to be done but when they get there, they use the best possible tools. For example, our moderator relief duct inspection equipment (MORDIE) is a delivery system for various end effectors such as the foreign material exclusion bung deployment tool, the non-destructive examination inspection head, and the scrape head.

Data Acquisition and Lifecycle Management
We conduct laboratory and field tests by developing and installing data acquisition systems, sensors, and other monitoring and diagnostic equipment.
Our experts participate in the analysis of test results and data by using standard software packages performing data analysis, interpretation, and forensic modeling.
We are currently investigating artificial intelligence (AI) as an innovative approach to data analysis. The AI feature leverages the output of data at every outage to train itself to improve the capability of identifying and characterizing areas of interest using machine learning.

Procurement and Spare Parts
We are accredited to all applicable nuclear Quality Assurance (QA) programs:
CSA N299
CSA N286
CSA N285
10CFR50 Appendix B/NQA-1
Our extensive international supplier base enables us to procure components to the quality level required and allows us to minimize lead times when necessary to solve urgent problems.

Machining and Prototyping
Coupled with our tooling development group, the machining and prototyping team facilitates rapid design/prototyping/testing cycles to ensure compliance with stringent industry requirements in a short time span. Our advanced machining services are performed in fully equipped facilities using state-of-the-art electrical discharge machining (EDM) and computer numerical control (CNC) high-precision machining equipment.
Operated and managed by highly qualified personnel, the machining and prototyping group can be relied upon to specify the necessary equipment and tooling, procure it at a reasonable cost and define the appropriate installation and maintenance requirements to ensure reliable, long-term service.
Our Proven Experience
Quality Assurance & Technical Standards
CSA N299

Quality assurance program requirements for the supply of items and services for nuclear power plants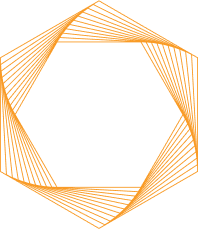 Let's Work Together
Whether it's about our world-renowned team, our laboratories, or our lifecycle management solutions, we're happy to answer any questions you might have.