Overview
Cables degrade for many reasons including exposure to excessive heat or cold, chemicals, weathering, abrasion, moisture ingression, and UV light. They may fail because of this degradation or as a result of damage during installation, inappropriate selection, or even rodent attack. Failure can lead to short circuits or arcing that could themselves result in safety concerns such as a fire.
Understanding the cause of failure can avoid future problems, extend the life of the asset, improve safety, and avoid costly repairs. However, with many potential causes and with the failure event often obscuring data the causes can be difficult to determine.
We use our experience, extensive testing laboratory capability, and site inspections to gather data about failures and provide a reasoned analysis of the cause of failure.
Why Us?
Decades of Experience

Forensic analysis is often about identifying the issue, in a fog of data, that's why experience is so valuable. With our experience, we have done so much that if we haven't actually seen an identical issue, we will have seen something like it!

Comprehensive Investigation

Our investigations include location surveys and assessments, a full range of physical, electrical, and chemical tests, and laboratory simulations to ensure we obtain all the information needed for an assessment.

Secure Handling of Sensitive Data

By using one team, which includes the people undertaking the site investigation, as well as the testing (done in-house), the data and its analysis are easily kept secure.

Independent and Impartial Analysis

As an entirely independent third party you can rely on us for comprehensive, impartial analysis that will give you the best possible assessment of the cause of failure.

Well Informed Solutions

We integrate our knowledge of materials, environments, and impacts of voltage stress to undertake cable aging and failure analyses and provide informed results and actionable recommendations.

All Voltage Classes

With specialized capabilities for cables designed for all voltages we do forensic analysis on anything from 600 V cables to extra high voltage cable and anything in between.
Technical Abilities
Full Cable Lifecycle Services
We combine materials and cable design expertise with lab and field testing, that gives our team unique insights into cable performance and aging. Some of our electrical and physical low, medium and high voltage cable test capabilities include:
Breakdown Testing
Dielectric Spectroscopy
Partial Discharge Including Inception and Extinction Voltage Determination
Very-Low-Frequency Tangent Delta
Reflectometry
Oxidation Induction Time
Fourier Transform Infrared Spectroscopy
Microscopic Analysis
Hot Oil Bath
Sectioning and Wafering
Indenter Modulus
Tensile Testing and Elongation at Break
Differential Scanning Calorimetry
Chemical Testing Analysis (Extraction and Chromatography Methods)
Thermogravimetric Analysis
Customized Testing is also available
Our Proven Experience
Quality Assurance & Technical Standards
10CFR50 Appendix B (2021)

Quality Assurance Criteria for Nuclear Power Plants and Fuel Reprocessing Plants

AEIC Standards

Technical Specifications for Cables

CSA N285 Series

General Requirements for Pressure-retaining Systems, Components, and Supports in CANDU Nuclear Power Plants

CSA Standards

Safety Standards in Canada for Electrical Appliances, Medical Devices, Machinery, Equipment, etc.

ICEA Standards

Cable Standards for Electric Power, Control and Telecommunications Industries

IEC Standards

International standards for all electrical, electronic and related technologies

IEEE Standards

Standards developed and maintained by Institute of Electrical and Electronics Engineers

ISO 9001

Quality Management System

ISO 17025 (2017)

Testing & Calibration Laboratories
Kinectrics possesses superior technical capabilities when it comes to cable knowledge and experience – their ability to contribute to the industry for continuous improvement to testing methodologies is outstanding. Their customer focus and flexibility have always proven to be very useful to meet our needs. Kinectrics test methodology is second to none. Additionally, they possess an overall technical depth to deal with the most difficult cable aging management challenges, regardless of cable class.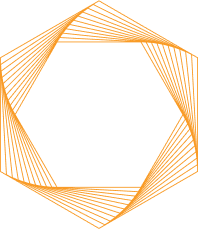 Let's Work Together
Whether it's about our world-renowned team, our laboratories, or our lifecycle management solutions, we're happy to answer any questions you might have.