Overview

Commercial grade dedication (CGD) is a process that enables commercially available equipment or materials to be used in a nuclear application. It is performed on items that are safety-related and it is commonly used for electrical and mechanical components, chemicals, and lubricants.

The process involves identifying the critical characteristics of the item and then verifying their authenticity. Testing is then performed to provide objective evidence that the subject item will perform its intended safety-related function in the nuclear environment.
We help our nuclear customers by identifying the testing and verification requirements and developing a plan. We then execute the plan by carrying out all the necessary in-house testing ensuring you get a complete and reliable service.
Why Us?
The Plan you Need

Expert commercial grade dedication (CGD) engineers will work closely with you to determine the safety-related applications, critical characteristics to be tested, and the test parameters required so that they can use their experience to develop the plan that you need.

Efficiency and Reliability

The turnkey commercial grade dedication (CGD) approach we use sees the testing done in-house, at one location. This leads to minimum test specimen handling and our oversight throughout so that you get the reliable results you need at the minimum cost.

All Sorts of Equipment and Applications

World-class commercial grade dedication (CGD) laboratories allow us to offer mechanical, electrical, chemical, environmental, and seismic tests so that we can dedicate a wide variety of equipment for a wide range of applications.

Complete Documentation

Our dedication report is an industry-leading final record of the work performed for each component and contains all the information needed for plant engineers to effectively manage the lifecycle of the component.
Technical Abilities
Comprehensive Capabilities
We evaluate all the critical characteristics and create a dedication plan for your approval. No matter what characteristic needs to be tested, we have the capability to perform the testing in-house and to confirm conformance to the requirements so that we can enable commercial products to be used in safety-related systems.
We procure, test, store, and supply all types of equipment and material including, but not limited to:
Electrical Components
Chemicals & Lubricants
Mechanical Components
Instrumentation & Control

Mechanical and Environmental Testing
Our mechanical and environmental testing laboratory can support a wide variety of tests and simulations for plant equipment including:
Mechanical Cycling Tests
Pressure Tests (any medium)
Humidity Tests
Accelerated Thermal Ageing
Flow Tests (valves)
Leakage Tests (air, helium)
Functional Tests (including pumps, actuators, valves, and pressure transmitters)

Chemical Testing and Materials Verification
Our chemical and material laboratories support virtually any chemical or material validation testing required. On-site analytical and materials capabilities include:
Grease, Oil, Lubricants, Organic Analysis per ASTM Standards (material verification supports dedication)
Polymers and Other Non-metallic Materials (typically used in O-rings, seals, bearings, etc.)
Chemicals
Metals, Plastics

Electrical Testing
We have extensive advanced research and testing facilities for large and small electrical components. With fully equipped high voltage and high current laboratories that have ties directly to the grid, we can create voltages as high as 800 kV and currents as high as 900 kA. Typical tests performed include:
Dielectric Strength
Insulation Resistance
Contact Resistance
Breakdown Strength
Dielectric Spectroscopy
Electromagnetic / Radio Frequency Interference (EMI / RFI)

Seismic Testing
We perform a full range of seismic tests to support seismic qualification. Our seismic test facility includes one tri-axial table and one single-axis Required Input Motion (RIM) seismic table, enabling:
Sine Sweep Searches for Resonate Frequencies
Testing Accelerations up to 12 g's
Payload Capacities of up to 4000 lbs.
RIM Testing


Radioactive Equipment and Materials
We can use our equipment qualification, decontamination, refurbishment, and radioactive materials laboratories to perform special tests in support of our nuclear clients.

ASME Boiler and Pressure Vessel Code and Nuclear (Class 1, 2 & 3) Components
We utilize our own expert internal staff and manufacturing and testing capabilities for ASME Section III pressure boundary registration. Where necessary, we augment our capabilities using vendors from our approved supplier list to ensure a complete solution.


ASME BPVC Non-Nuclear (Class 6) Components
We have been registering non-nuclear Class 6 pressure boundary parts for over 20 years. In Canada we use this suite of services in the event an original equipment manufacturer (OEM) does not possess a current Technical Standards and Safety Authority (TSSA) Canadian registration number (CRN) for the pressure-retaining item.
The original item may have never possessed a CRN and the plant may require a CRN on incoming replacements to meet current standards. Our team executes the process by working closely with the manufacturer and end user to ensure requirements are met.

Complete Documentation
Our dedication report is the final record of the work performed for each component and contains the information needed to help plant engineers manage the component's lifecycle. Our team has successfully delivered thorough well-organized commercial grade dedication (CGD) reports on many safety-related mechanical and electrical components.
We have successfully dedicated hundreds of different types of commercially available components, particularly for electrical utilities and nuclear facilities. Some of the components we have successfully dedicated include:
Cables, Relays, Fuses, Breakers, and Terminal Blocks
Motors, Motor Starters, Pumps, Bearings, Heaters, and Vibration Detectors
Valves, Actuators, Pressure/Temperature Transmitters, Resistance Temperature Detectors (RTDs), Switches, Oils, Greases, Lubricants, and Chemicals/Resins
Airlock & Containment Seals, Seals/Gaskets, and Shield Plugs
Power Transformers, Hydrogen Igniters, and Batteries
Transport Packages

Our Proven Experience
Quality Assurance & Technical Standards
10CFR50 Appendix B (2021)

Quality Assurance Criteria for Nuclear Power Plants and Fuel Reprocessing Plants

ASME B31.1

Power Piping

ASME BPVC

Boiler and Pressure Vessel Code

ASME NQA-1 (2008)

Quality Assurance Requirements for Nuclear Facility Applications

ASTM D130

Standard Test Method for Corrosiveness to Copper from Petroleum Products by Copper Strip Test

ASTM D4057

Standard Practice for Manual Sampling of Petroleum and Petroleum Products

ASTM D445

Standard Test Method for Kinematic Viscosity of Transparent and Opaque Liquids (and Calculation of Dynamic Viscosity)

ASTM D92

Standard Test Method for Flash and Fire Points by Cleveland Open Cup Tester

CSA B51-14

Boiler, Pressure Vessel, & Pressure Piping Code

CSA N286.0

Management system requirements for nuclear facilities

CSA N299

Quality assurance program requirements for the supply of items and services for nuclear power plants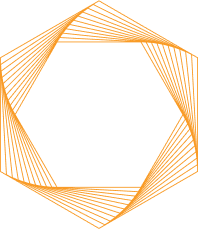 Let's Work Together
Whether it's about our world-renowned team, our laboratories, or our lifecycle management solutions, we're happy to answer any questions you might have.