Overview

Operation is a critical stage of the electricity lifecycle when power is generated, and income is earned. The clear objective is to keep facilities running safely, efficiently, and for as long as possible, by minimizing the duration of planned outages and avoiding unplanned downtime. Support during the plant operation must be provided with minimum impact and during outages, inspections must be swift, reliable, and accurate. In addition, replacement parts or equipment must be available and deemed fit-for-purpose based on the mandated requirements.
Our staff, many with station operations experience, understand your operating and outage needs. We plan and execute tasks with certainty and precision, including the development and deployment of state-of-the-art inspection and maintenance tools. Where necessary, we build mock-ups and house them in our facilities to enable efficient training of staff.
We also provide ongoing and essential support services.
Key Benefits
Experience & Local Liaison

With decades of outage experience, we understand the environment and the importance of conducting work safely and cost-effectively. Often located on or very close to our client's sites, our regional facilities deliver efficient communication, direct accountability, and cost-effective site services.

Diverse Team

Our team comprises international experts, former station operators, skilled technicians and experienced project managers enabling us to work seamlessly with our clients during routine operations and when you are in an outage.

Specialized Facilities

Our extensive in-house testing, licensed laboratory, and service facilities allow us to swiftly and efficiently identify the cause of any arising challenges so that we can help can resolve them.

Experts in Inspection and Maintenance

With an extensive inspection & maintenance tool kit and the ability to develop custom tools, we can help provide answers to any component or system specific questions you may have, including fitness-for-service.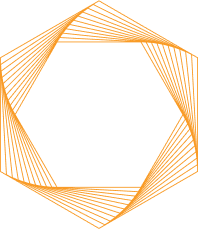 Let's Work Together
Whether it's about our world-renowned team, our laboratories, or our lifecycle management solutions, we're happy to answer any questions you might have.