Overview

Until Anagen™ Freeze, taking fluid-filled cables (FFCs) out of service at the end of their useful life, involved either completely removing the cable or trying to remove all the oil before leaving it in-situ.

Removing the cable requires it to be exposed along its entire length (generally through trenching), followed by sectioning and disposal. This approach is expensive, time-consuming, and may result in environmental damage. The presence of additional infrastructure (both above and below ground) can create significant complications and it is often necessary to consider the topography of the cable route. In urban areas, there may also be significant disruption to local communities.
Removing the oil is comparatively simple and inexpensive and can be carried-out with a minimum of disruption by isolating and then purging the cable. However, gas purging does not remove all the oil and a significant proportion (up to 50%, depending upon cable design) is retained within the insulation paper. Over time, this fluid can drain from the paper and flow towards the lowest point in the cable. Should it encounter a cable defect the cable will leak.
Anagen™ Freeze, is a fluid that mixes with the residual oil, retained within the insulation papers after purging, and immobilizes it, removing the risk of future leaks and enabling the safe in-situ decommissioning of fluid-filled cables.
Why Us?
Enables Safe In-Situ Decommissioning

Reduces the risks of decommissioned fluid-filled cables (FFCs) leaking into the environment and enable inexpensive risk-free in-situ decommissioning,

Simple Application

Anagen™ Freeze is easily introduced into the existing oil.
Technical Abilities
Anagen™ Freeze
Anagen™ Freeze is a liquid that allows fluid-filled cables (FFCs) to be safely taken out of commission and left in-situ, without risk of future leaks.
It is introduced into the FFC following a gas purge where it mixes with the retained fluid and then solidifies over weeks or months. This immobilizes the free oil and prevents environmental release, thereby limiting the risk of leaving the cable in place while avoiding the costs associated with wholesale removal.

The solidified Anagen™ Freeze product is insoluble in water and will remain stable against moisture entering the cable sheath.
It has been demonstrated on a laboratory scale and in short cable lengths. The next step in its development is to undertake larger-scale rig trials and then controlled deployment.

Our Proven Experience
Quality Assurance & Technical Standards
ISO 9001

Quality Management System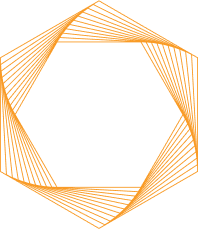 Let's Work Together
Whether it's about our world-renowned team, our laboratories, or our lifecycle management solutions, we're happy to answer any questions you might have.