Overview
Electrical design is a key part of the overall engineering design process that is used across a power station from the generators to the transformers and from the breakers to the switchgear to ensure safe and reliable power production. It is a highly specialized engineering discipline.
With such significance in terms of safety and reliability, it is especially important that the design process, while allowing innovation and modernization, is properly controlled and regimented.
We appreciate your electrical design needs, using our innovative approach and broad range of expertise and your design change processes to deliver optimum and compliant solutions. Whether your need is for power distribution design, integration of new vendor-sourced equipment, or a condition assessment, we will support your needs.
Why Us?
Innovation and Compliance

We work closely with you, adopting your change control procedures while leveraging our comprehensive knowledge of codes, standards, and regulatory requirements and our innovative, cross-cutting approach to deliver optimum, deployable, solutions.

Comprehensive Service

You can rely on us for all your electrical design engineering needs as our service includes condition assessment, troubleshooting, problem definition, and solution development for every electrical system on a power generation site.

State-of-the-Art Solutions

Our ongoing electrical design activity ensures that our knowledge of regulatory requirements, technology development, and supplier capabilities remain current so that we are always able to develop the state-of-the-art solution that you need.

Full Suite of Design Tools

The tools we use include an electrical transient analyzer program for load analysis, Paladin® Real-Time Arc Flash Advisor™ for arc flash assessments, and commercial software for all relay logic programming.
Technical Abilities
Power Distribution Design and Analysis
Design and analysis services for generating station power upgrades and modifications including:
Load Flow
Short Circuit & Protection Coordination Studies

Vendor Coordination
We coordinate equipment and services with an assortment of vendors using our existing extensive vendor relationships.
Sourcing Equipment from Multiple Vendors
Assessment & Integration of Vendor-Sourced Equipment with Existing Infrastructure
Specific Equipment Examples Include:
Motor Control Centers
Switchgears
Transformers & Transformer Monitoring Equipment

Electrical Equipment Condition Assessments
We complete condition assessments for a range of electrical equipment including:
Transformers
Breakers
Switchgears
Motors & Motor Control Centers
Generators
As well as other power plant electrical equipment.

Electrical Software and Tools
We use a variety of programs to help ensure the success of designs, including:
Electrical Transient Analyzer Program (ETAP) for Load Analysis and More
EDSA for Completing Arc Flash Studies
Relay Logic Programming, Setting & Coordination Software (GE, SEL, Schneider, ABB, etc.)

Our Proven Experience
Quality Assurance & Technical Standards
CSA C22.1-21 (2021)

Canadian Electrical Code Part I (25th edition), Safety Standard for Electrical Installations

CSA C22.2 NO. 0-10 (2015)

General Requirements – Canadian Electrical Code, Part II

CSA N299.1:19 (2019)

Quality Assurance Program Requirements for the Supply of Items and Services for Nuclear Power Plants, Category 1

MDP-RUL-0002 (2021)

IESO Market Rules for Ontario Electricity Market

OESC - 2021 (2021)

Ontario Electrical Safety Code, 28th Edition
The Kinectrics Electrical Design Engineering Team offers catered state-of-the-art solutions from a highly qualified team. Kinectrics is dedicated to supporting the electrical design needs of nuclear utilities through all phases and areas of lifecycle management. In everything we do, our team strives for excellence.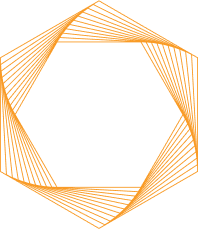 Let's Work Together
Whether it's about our world-renowned team, our laboratories, or our lifecycle management solutions, we're happy to answer any questions you might have.