Overview

A power station is a very valuable asset containing many different components and systems that age at different rates. Routine maintenance is used to update worn-out items on an ongoing basis, but when significant components within a station begin to reach their end of life, larger-scale measures such as refurbishment or a major component replacement (MCR) program are needed to retain operational viability.
Refurbishment and MCR is particularly important for CANDU reactors, as they require a midlife renewal of life-limiting components including pressure tubes and feeders. With the station in an extended outage and with the knowledge that their units will continue to operate well into the future, station operators take the opportunity to carry out many other renewal tasks in parallel so refurbishment or MCR becomes a very complex execution of concurrent projects.
Ontario CANDU refurbishments are some of the largest infrastructure projects ever embarked on in North America.
We support refurbishment projects in many ways, acting centrally to assist in planning and gaining regulatory approval for the entire program, working with others to integrate our specialized services and enable them to complete their packages, and undertaking specialized packages of our own. Our refurbishment support involves many aspects of our service capability and we provide that support as holistic packages or as independent services and we work both directly with you or as part of industry teams with a broader scope.
Why Us?
Wide Ranging Capabilities

Whether it is providing assessments for your regulator, planning dose budgets, developing and deploying complex inspection equipment or designing and installing new equipment, we have the knowledge and expertise. In fact, there is no part of a refurbishment project in which we do not have something to offer. Dirty laundry? We can deal with that too.

Timely Problem Solving

Discovery items often occur during a refurbishment project and solutions must be found quickly. As experts in inspection and inspection, research and development, design, procurement, safety analysis, and fabrication, all supported by extensive laboratories and testing facilities, we have all the capabilities necessary to develop timely effective solutions.

Understanding What Refurbishment Means

Working with utilities on numerous refurbishment projects has led us to appreciate and understand the challenges you face and this has helped us develop services that fit comfortably within your overall program.

Integrated and Informed

With involvement in many aspects of a refurbishment program, we coordinate our work across the projects to optimize overall performance.
Technical Abilities
Our Capabilities
With over 1,000 engineering personnel and a full range of advanced facilities, we are capable of quickly providing the interdisciplinary team of industry experts required to address the unique engineering challenges faced during refurbishment and major component replacement including:
Nuclear Inspection Tooling for Pressure Tube Replacement
Obsolescence Solutions for Nuclear Parts and Reverse Engineering
Safety-Related System's Supply & Skid Mounted Equipment
Equipment Qualification & Commercial Grade Dedication
Nuclear Waste Management
Asset Management to Meet Regulatory & Safety Requirements
Safety Analysis & Human Factors
Mechanical, Electrical, Instrumentation & Control (I&C), Civil, and Structural Engineering
Decontamination & Refurbishment Facility



Relevant Engineering Experience
We have over a decade of extensive experience in providing site services to owners and operators of stations requiring refurbishment.
Our team provides a wealth of site services in an efficient and streamlined manner, for both operations and during refurbishment. From routine, single-discipline design modifications, to major component replacements and system upgrades, we have produced thousands of engineering change packages across a wide range of engineering disciplines.

Our Proven Experience
Quality Assurance & Technical Standards
ASME B31.1

Power Piping

ASME BPVC

Boiler and Pressure Vessel Code

ASME PCC-2 (2018)

Repair of Pressure Equipment and Piping

ASME XI (2021)

Rules for Inservice Inspection of Nuclear Power Plant Components, Division 1, Rules for Inspection and Testing of Components of Light-Water-Cooled Plants

CSA B51-14

Boiler, Pressure Vessel, & Pressure Piping Code

CSA N285.0-17/N285.6 Series-17 (2017)

General Requirements for Pressure-Retaining Systems and Components in CANDU Nuclear Power Plants/ Material Standards for Reactor Components for CANDU Nuclear Power Plants

CSA N286-12

Management System Requirements for Nuclear Facilities

CSA N286.0.1-21 (2021)

Commentary on N286-12, Management System Requirements for Nuclear Facilities

CSA N286.7-16 (2021)

Quality Assurance of Analytical, Scientific and Design Computer Programs

CSA N287.1-14 (2019)

General Requirements for Concrete Containment Structures for Nuclear Power Plants

CSA N299.1:19 (2019)

Quality Assurance Program Requirements for the Supply of Items and Services for Nuclear Power Plants, Category 1
The entire Kinectrics team has gone above and beyond to drive collaboration. It speaks volumes to the right attitudes and behaviors Kinectrics provides. The rigor in technical oversight and support has ensured we have the right design basis for our steam generators moving forward and can safely execute this work in the coming days and weeks.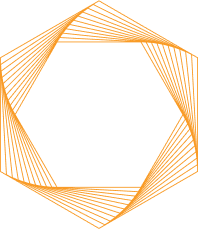 Let's Work Together
Whether it's about our world-renowned team, our laboratories, or our lifecycle management solutions, we're happy to answer any questions you might have.