Overview
The first step in protecting your workers from electrical hazards is to establish exactly what arc hazards may be present and then to take proactive steps to ensure a safe work environment.

Our electrical safety experts provide workplace evaluations to determine hazards and risks from electrical systems. The on-site analysis will identify arc flash hazards, risks, and severity of potential injuries, and provide recommendations on protective controls such as engineered barriers and circuit redesign. Further study will identify proper protective equipment and clothing for workers, provide suggestions on equipment labeling, and provide insights for improvement of your facility's electrical safety program.
The hundreds of thousands of arc flash tests we have conducted and the fact that we have supported most PPE fabrics used in North America and around the world has led to our expertise being widely recognized in the industry. We offer full program services, or we can help support your site team, electrical contractors, or engineering firms with any services needed in the field.
Undertaking an arc flash study is not just an important workplace safety measure, it is required by law and mandated by the Occupational Safety and Health Association (OSHA) to meet the NFPA 70E standards. The consequences of failure can be devastating, even fatal.
You can trust us to undertake electrical studies to protect your workers and as an organization, meet the required health and safety needs for personnel working on electrical systems. To receive an online quotation, please submit a form at archazard.kinectrics.com.

Why Us?
Decades of Field and Laboratory Experience

Our unmatched understanding of analysis tools and methodologies is reflected in our hundreds of completed arc flash studies and thousands of arc flash tests at our high-current laboratory.

Respected by Regulators

We are intimately aware of the requirements in IEEE 1584-2018 and many other arc flash mitigation standards through our involvement with the committees that develop them.

Establishing the Right Level of Protection

Realistic results on the scenarios we assess will avoid the overdressing of personnel and the creation of other types of safety issues.

One Stop Mitigation

Once we have identified the risks, we get to work developing effective mitigation measures and engineered solutions that will keep your workplace and workers safe.
Technical Abilities
Real World Insights and Hands-on Testing Experience
For systems designers, and facility and maintenance engineers, no responsibility is more critical than protecting personnel from injury or death in the workplace. Arc flash is one of the most potentially hazardous workplace risks. We have conducted thousands of AC and DC arc flash tests to uncover electrical hazards and develop strategies to ensure a safe electrical workplace. We are called upon as the trusted experts to test most PPE fabrics used in North America and around the world.

Pioneers Who have Become Industry Leaders
We have conducted hundreds of in-person studies across North America and have developed an unmatched understanding of the benefits and limitations of the different testing techniques.
Our systematic, tailor-made approach, performed by our experienced risk engineers, identifies electrical hazards, determines their likelihood and severity, and identifies the safety measures that should be put in place. We highlight hidden risks in your electrical systems, provide recommendations for engineered barriers, and determine proper personal protective equipment and boundaries.
One-Stop Mitigation Measures and Solutions
Once we have identified the risks, we get to work developing effective mitigation measures and engineered solutions that will keep your workplace and workers safe. We offer protection schemes and coordination improvements, flash detection systems, relay settings evaluations, upstream provider collaboration, single line diagram revision services, and much more, in order to ensure you have a sustainable electrical safety program and environment.

Training from the Experts
Many of our arc flash engineering experts help drive the highest practical levels of standards through their contribution to standards committees including IEEE1584. Our advocacy for safety through the use of real-world data and field experience means that if you are being trained by us you are learning from the best with the most up-to-date industry knowledge.
Our training programs are fully compliant and are based on the latest industry standards and regulations. We focus our courses on building your team's workplace electrical safety knowledge and its ability to identify the electrical hazards of arc flash.
ArcPro the Industry Standard Software
ArcPro is the industry standard when it comes to software for arc incident energy calculations in DC and high voltage AC (up to 120kV). Our software helps you select protective clothing that meets workplace regulations for safety apparel while complying with the National Electrical Safety Code (NESC) and NFPA 70E. ArcPro™ is the only software listed by the US OSHA (Occupational Safety and Health Administration) for the calculation of incident heat energy from an electric arc.
Our state-of-the-art ArcPro program includes a physics-based model of electric arcs combined with lab test results so that it gives you the most accurate values. The software models high-power arcing by considering such complex variables as gas properties, arc electrode materials, thermal radiation, and convective energy dissipation.

Our Proven Experience
Quality Assurance & Technical Standards
CSA Z462

Workplace electrical safety

IEEE 1584

IEEE Guide for Performing Arc-Flash Hazard Calculations

ISO 9001

Quality Management System

NESC

The National Electric Safety Code®

NFPA 70E

Standard for Electrical Safety in the Workplace

ULC S801

Standard on Electric Utility Workplace Electrical Safety for Generation, Transmission and Distribution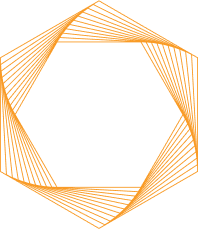 Let's Work Together
Whether it's about our world-renowned team, our laboratories, or our lifecycle management solutions, we're happy to answer any questions you might have.