Overview
For decades, we have helped transmission and distribution companies ensure safe, reliable, and cost-effect operation, by measuring asset health, determining the importance of those assets, and providing an asset management decision model for component maintenance and replacement.
Energy utilities are facing increased regulatory and public pressure to make safety upgrades and other investments while at the same time holding down costs and rates for customers. Knowing what investments are needed for maintenance and upgrades requires technical knowledge and thorough assessment and planning supported by a detailed maintenance and replacement plan.
We perform equipment-focused asset condition management assessments for transmission and distribution stations and lines using health indexing to identify assets that require attention. We then apply risk-based methodologies to develop short-term and long-term action plans.
With the costs of remote-monitoring equipment and analytical software becoming more affordable, we are leveraging promising opportunities for transmission and distribution companies to make their asset-management programs more productive and economical. Utilizing advanced analytics, real-time performance data, and predictive algorithms, we can prevent asset failures, concentrate asset-management efforts on critical assets, avoid excess maintenance work or premature asset replacements, and bring valuable knowledge to your own team.
Our analytics and keen insights are helping people like you gain visibility and control over operational risks and asset-management programs, enabling you to reduce costs, increase reliability and improve regulatory confidence.
Why Us?
Led by World-Renowned Experts

We have completed asset condition and risk assessment projects for a number of large, medium, and small utilities in the USA, Canada, and the UK.

Understanding Component Performance

Our comprehensive range of testing services provides detailed information about the state of your assets and enables our in-house specialists to develop a strong appreciation of how these components will perform.

Up-to-Date Knowledge

Sitting on various CIGRE committees helps us keep our knowledge of guiding standards up to date. We possess IAM accreditation and can work with our accredited partners to guide you through ISO55000 compliance assessments.

All Types of Equipment

Power transformers, breakers, station-serviced equipment, overhead lines and their components, and underground cables, are all covered because we cover all major transmission and distribution assets.
Technical Abilities
Asset Condition Assessment Services
Traditionally, utilities and distribution companies have maintained and replaced assets using a fixed plan schedule. These schedules often become dated and do not reflect the true nature of asset requirements. This can result in wasteful spending, potential decommissioning of assets too early, and unnecessary inspection when assets are performing well.
With our expertise and specialized technology, we can provide a streamlined and analytically rigorous approach that uses real-time performance data and predictive models to guide asset-management decisions.
We offer a complete range of asset management services that enable you to establish the optimal lifecycle management of assets. These services include:
Establishing appropriate testing and inspections protocols for the life of the assets
Strategies for end-of-life decisions (replace versus refurbish)
Performing incident and post-mortem investigations to prevent future events
Defining data and information requirements
Reviewing and improving design specifications
With decades of experience and our deep utility roots, we provide robust action plans based on accurate assessment findings, advice on sound cost-effective maintenance protocols that support long-term capital investment plans, and we provide supporting recommendations.

Asset Management Software Solutions
We have partnered with several asset performance management (APM) platform providers. These platforms enable us to assist you in integrating data/information from multiple sources to automatically update asset condition assessments (ACA), tracking when asset conditions change due to planned or unplanned actions. The results are then presented in easy-to-understand customized dashboards and reports.
Our PROSORT tool provides a means to prioritize investments, regardless of the asset categories, by normalizing their estimated cost over resultant risk mitigation.

Asset Management Strategic Advisory Services
Asset-health indexes and criticality ratings are needed to identify which assets are in danger of failing and which assets are most important to a transmission or distribution network. Our asset management services capture and convey critical knowledge to incorporate into asset management plans and help inform regulators.
Our strategy-focused asset management services enable you to improve and standardize your decision-making processes based on optimal asset life and cost-effective maintenance and replacement strategies.
Our customized tools and methodologies assist you in your regulatory efforts by detailing management approaches with appropriate consideration of capital spending, system reliability, and cost of transmission and distribution services.
Examples of these services include:
Using our investment prioritization PROSORT tool to prioritize investments based on a consistent basis regardless of the asset categories involved by normalizing their estimated cost over resultant risk mitigation
Establishing performance metrics for specific lines of business to measure effectiveness, efficiency, and accomplishments of investments made
Creating an asset management plan that provides a succinct summary of corporate decision-making processes, including power system needs and external and internal drivers that contributed to developing the business plan
Assessing the state of corporate asset management processes as they relate to the ISO55000 standard
Regulatory and Legal Asset Management Support
Assessing the state of corporate asset management processes as they relate to the ISO55000 standard
Assisting with all aspects of the regulatory process, including preparation of direct evidence and supporting documentation, strategic positioning, response to interrogatories, and participation in oral hearings

Our Proven Experience
Quality Assurance & Technical Standards
ISO 9001

Quality Management System

ISO 55000 (2014)

Asset Management
Projects

Public Transit Electrical Equipment Asset Condition Assessment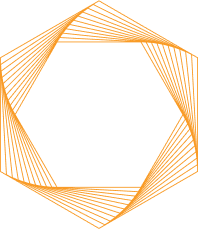 Let's Work Together
Whether it's about our world-renowned team, our laboratories, or our lifecycle management solutions, we're happy to answer any questions you might have.