Overview

At our in-house precision machining and prototyping facility, we utilize a range of techniques and state-of-the-art machines to produce high-precision parts that meet the highest quality standards.
Our advanced machining services team utilizes specialized equipment such as CNC machines, wire-and-sink electrical discharge machines, 3D printers, and modeling/manufacturing software to ensure correct programming and design compliances.

We offer rapid prototyping, batch machining, irradiated component repair – and we undertake larger production runs of custom items.
Why Us?
Fast Turnaround

With a lot of experience to call upon, we can quickly establish the optimum production approach and develop the production process so that we can accommodate challenging production schedules. 3D printing is adding to our rapid response capability.

Careful Inspection

Critical characteristics are established and used in the inspection of machined parts. Calibrated tools and machines, including coordinate measuring machines (CMM), are utilized prior to ensure that every part meets its technical specification.

Specialized Materials

Specialized equipment and experience enable us to fabricate using materials that are difficult to machine such as zirconium, tungsten, nitronic, and titanium.

Repairs of Irradiated Components

Our licensed facilities enable us to safely undertake the repair and maintenance of components that may be activated and/or contaminated.

Quality Assured Components

The qualifications, processes, inspections, reviews, and acceptance levels for all machining processes are prescribed by our quality assurance (QA) program, ensuring quality requirements are documented and adhered to throughout the machining process.

High Precision Machining

We provide parts with zero defects to a high degree of precision by using our CNC and Electrical Discharge Machining (EDM) equipment. We are able to complete the micro-machining of metallurgical samples down to 1 micron.
Technical Abilities
Advanced In-House Machining and Prototyping Services
The capabilities of our advanced machine shop includes:
5-Axis CNC Machining. Used to enhance part accuracy and increase production efficiency
Wire and Sink Electric Discharge Machining (EDM). Supports fabrication of complex shapes and allows for use of challenging materials
Laser Etching. Provides part customization in the form of unique logos and serial numbers
3D Printing. Aids in rapid prototyping and design generation
Coordinate Measuring Machine Measurements. Tool used for inspection of parts and verifying part acceptability
Computer Aided Design (CAD) and Manufacturing Software. Required for CNC machines, supports prototype and design development, and aids in the calculation of machining cycle times




Our Proven Experience
Quality Assurance & Technical Standards
10CFR50 Appendix B (2021)

Quality Assurance Criteria for Nuclear Power Plants and Fuel Reprocessing Plants

CSA N285 Series

General Requirements for Pressure-retaining Systems, Components, and Supports in CANDU Nuclear Power Plants

CSA N299

Quality assurance program requirements for the supply of items and services for nuclear power plants

CSA Z299

Nuclear Quality Assurance Program

ISO 9001

Quality Management System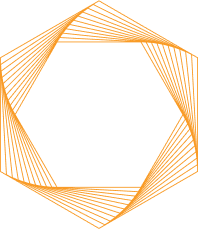 Let's Work Together
Whether it's about our world-renowned team, our laboratories, or our lifecycle management solutions, we're happy to answer any questions you might have.