Overview
The planning, construction, or upgrading of an electrical distribution network is a complex task, as it needs to satisfy future demand with today's best economic plan of action. Energy distribution planning and investments require detailed planning and cost-efficient solutions for both development and long-term operation.
We can assess the physical and operational changes necessary to enable safe, reliable, and affordable services that meet your needs and help you satisfy your customer's developing expectations and their changing use of distributed energy resources.
Our distribution engineering and consulting services deliver value-added results to utilities and industrial clients with direct benefits that include:
Increased energy efficiency and minimized losses
Reduced capital and operating costs
Accurate estimates and extended equipment life
Effective customer retention support
Enhanced reliability and safety
Why Us?
Real World Experience

Our team of experts has extensive experience of successfully solving distribution application problems.

Testing of all Types of Product

We test all types of distribution products in our laboratories. and our team continuously monitors trends and new technologies.

Fast and Professional

When there is a safety issue arising from an equipment failure or your staff have concerns that must be dealt with promptly you can rely on our fast, professional, response.

Broad Range of Support

With a broad base of expertise, we can help equip you to address issues such as customer satisfaction and retention, product differentiation, and energy efficiency.
Technical Abilities
Quality Engineering and Customer Service
We offer practical solutions for all your technical issues. Our internationally recognized experts offer a step-by-step approach to consulting services for distribution management planning that will assess, prioritize, plan and support execution that will yield optimal results for your asset investment strategy.
System Based Solutions
Planning for the distribution of power from where it is produced to where it is going to be used, can be challenging. It becomes even more complex when power distribution systems are used to transfer power from the utility to industries, homes, and commerce.
Maintaining availability and reliability of power with little or no interruption is critical to maintaining customer and regulator confidence and reducing losses and the cost of operation.
We limit these risks through protection coordination, line and transformer loss evaluations, reduction computer modeling, simulations, and software development.

Equipment Based Solutions
We help you select the right equipment for your distribution needs, through thoughtful planning and the application of science and technology. Today, ongoing refinement to manufacturing, increasingly advanced controls, and changing end-user needs, determine the science, technology, and equipment selection.
Our experts offer decades of experience in the application and selection of electrical distribution equipment, and equipment life estimation and extension. Our expertise ensures the right investments are made with the right return on value. With more efficient and reliable technologies being brought to market, we advise on the best choice of equipment upgrade options as well as providing cable replacement analysis.

Best Practices and Training
Reliability and Maintenance Studies
Product Evaluation and Comparison
Performance-based Rate Strategies
Research Studies
Production of Application Guides
Technical Audits and Benchmarking
Training Seminars and Workshops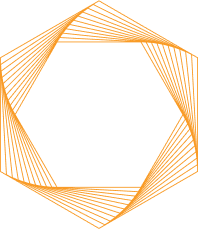 Let's Work Together
Whether it's about our world-renowned team, our laboratories, or our lifecycle management solutions, we're happy to answer any questions you might have.