Overview
In order to operate a nuclear facility safely and efficiently it is important to understand the condition of materials and structures after they are installed and to periodically verify their condition and integrity throughout their life. Non-destructive evaluation (NDE) allows information to be collected without adversely impacting the inspected component. Normally used for such things as flaw detection, microstructure identification, and dimensional measurement, NDE is often a license requirement for a nuclear facility.
Inspection techniques include everything from simple visual inspections all the way through to complex computer-generated- image-based inspections that use techniques like phased array ultrasonic testing (PAUT).
Installed components may not be easily accessible, either because of where they are physically located or because they are in a harsh environment, so successful NDE is equal part selection of the appropriate inspection tools and delivering those tools accurately and reliably to the right place. In nuclear facilities, many inspections must take place in high radiation fields and tools are operated remotely at some distance from the inspected component to minimize the dose to operators.
Our tooling development and testing service reflects the balance between the delivery mechanism and the inspection tooling and includes ongoing innovation in inspection techniques and the careful, experience-based, design of appropriate delivery tools. If you need an inspection carried-out and the technology is not presently available, then you should talk to us so that we can develop a solution together.
Why Us?
Operational Experience

We are extensively involved in providing NDE services, detecting some of the tiniest flaws in some of the harshest conditions, so we understand the challenges involved in developing reliable assets and then maintaining them.

Maintenance and Decontamination

Maintaining and decontaminating tools is something we understand because we do it on the tools we use to do inspections for you. Our designs incorporate the lessons learned so that your tools will be easy to maintain and will work reliably for their full life expectancy.

Solutions for Any Industry

When it comes to NDE technology development our capabilities apply to many industries but are most suited to safety-related applications in industries such as nuclear, chemical, petrochemical, and aerospace.

Foreign Material Exclusion (FME)

Foreign material exclusion (FME) is a key requirement in key nuclear environments, and we design to ensure this objective is met. You can be sure our tools will exclude all foreign materials.

State-of-the-Art Detection Systems

By continuously exploring new techniques and applications for NDE technologies, we provide optimal solutions to the most challenging inspection requirements.

Full Range of Services

Our "cradle-to-grave" capabilities for new tooling include tooling concept design studies, detailed design, fabrication, testing, qualification, and post-delivery support.
Technical Abilities
Everything You Need
Radiation-Tolerant Components. Over time we have built up knowledge about radiation-tolerant components that we incorporate in our machines and systems so that they can function efficiently and reliably for long periods under challenging environmental conditions
Extensive "Treasury" of Adaptable Tools. We have a multitude of adaptable tools that can be used in a variety of situations so we can efficiently develop the NDE systems that you need.
Robotics Center of Excellence. Robotic automation is a key technology for tool delivery, and it requires a range of competencies and skills. Our robotics center of excellence allows us to assess and manage essential knowledge and capabilities. Currently we are testing robots from third-party vendors to assess suitability for various challenging environments to ensure we have access to state-of-the-art technologies.

Non-Destructive Evaluation Innovation
We are continuously exploring new techniques and applications for NDE technologies to provide optimal solutions to your most challenging inspection needs. Our team of experts has been developing innovative ultrasonic inspection technologies for over 20 years including:
Data fusion combining multiple shear wave inspection angles to prepare quasi-tomographic images to improve flaw detection and characterization
Miniaturized multi-element probes for small (<10 mm) tube inspections
Frequency spectrum analysis to extract elusive material properties such as hydrogen concentration
Oblique angle inspection to detect very shallow flaws in critical components
Guided wave UT for long-range inspections
Non-contact laser UT

New Tooling Development and Fabrication
Our machining & prototyping team facilitates rapid design/prototyping/testing cycles that allow us to develop tools in the minimum possible time while ensuring compliance with stringent industry quality and provenance requirements.

Flaw Characterization
We use 3D laser scanner technology in specified areas to identify flaw anomalies. Combined with Machine Learning, Artificial Intelligence, and our proprietary algorithms, we quantify the flaw's width, length, and depth. This is validated using physical mock-ups and deep neural network techniques (i.e., generative adversarial networks (GAN)). With GANs, fake images of flaws are generated, and the model is trained to distinguish between the real and fake flaws. Then the process of fake image generation continues, and those that appear real are included in the training dataset. A feeder test rig with manufactured flaws can be built to generate additional training data.

Tooling Software
Our team develops and tests software that meets CSA N290.14 as well as any additional requirements you define in your requirements. This includes the requisite documentation such as system requirements, test plans, user manuals, and categorization, and test reports. Qualified and tested software for our custom tooling is critical to ensure successful operation.

Canadian General Standard Board (CGSB) Qualified
CGSB qualified staff help support NDE development projects to ensure the correct analysis and interpretation of the data is performed.


Our Proven Experience
Quality Assurance & Technical Standards
CSA B51-14

Boiler, Pressure Vessel, & Pressure Piping Code

CSA N285 Series

General Requirements for Pressure-retaining Systems, Components, and Supports in CANDU Nuclear Power Plants

CSA N290.14

Qualification of Pre-Developed Software for Use in Safety-Related Instrumentation and Control Applications in Nuclear Power Plants

CSA N293

Fire protection for nuclear power plants, Includes

CSA N299

Quality assurance program requirements for the supply of items and services for nuclear power plants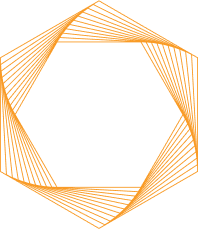 Let's Work Together
Whether it's about our world-renowned team, our laboratories, or our lifecycle management solutions, we're happy to answer any questions you might have.