Reverse Engineering Services Overview



Reverse engineering is a process that is used to address component obsolescence. It involves establishing the key issues of form, fit, and function and developing an alternative that meets all these requirements.
These new reverse-engineered component provide the same functionality and performance as the legacy component and can be installed in a nuclear facility without the need for any additional modifications.
We provide both a reverse engineering services, in which we develop the reverse-engineered component, and a range of reverse-engineered products that look, function, and perform as reliably or better than the original.
Why Us?
Timely & Successful

We ensure that the safety functions of the component and parent system are well understood, the design requirements are clearly documented and the original manufacturer's data is validated. The result is the timely and successful development of the reverse-engineered component.

Better than the Original

In addition to considering the original equipment design we also take into account any operational experience (OPEX) and use the "Timeless Design" principle to avoid design complexity. The result is a component that is better than the original and which will continue to be available.

Extensive Knowledge of Components

An extensive approved supplier list combined with our industry knowledge gives us access to a broad range of dependable components that we use in our reverse-engineered solutions.

Continued Support

After we have developed a component for you we will provide original equipment management support for subsequent component replacement including for high-volume production runs.

Cost-Effective Solutions

All the design and assembly is done in-house by our skilled staff enabling us to ensure quality while providing cost-effective solutions.

Scalable

Our production facility is scalable to order volume, with production runs ranging from single units up to several thousands of units.
Our Reverse Engineering Services
An Integrated Approach to Reverse Engineering
Our integrated approach examines a component's safety function based on the customers technical specifications, station wiring diagrams, original equipment manufacturer literature, and legacy component walk-downs. Once examined, the critical design characteristics based on Failure Mode and Effects Analysis (FMEA) of the safety function are then derived. This rigorous process ensures the replacement component not only meets the technical specification but is fit for system use.
We utilize a robust gated design process that involves checklists at critical project points, that must be satisfied to proceed forward. This includes a multi-step prototype process to flush out issues early, providing quality, cost and schedule risk mitigation. In the past five years, our proven process has provided our clients with over 15,000 shipped components with an excellent after-shipment issue record.
We use the "timeless design" principle to effectively address any potential future obsolescence issues.




Our Teams, Facilities & Multi-Step Processing
Our reverse engineering design teams include experienced engineers and technicians who specialize in systems engineering, component design, human factors, quality control, procurement engineering, and prototyping.
We also maintain our dedicated reverse engineering design laboratory for establishing all the documentation and prototyping needs before passing the project over to our production team. This multi-step prototyping process ensures all the issues are identified and resolved before proceeding to the production phase.






Production Facility & Parts Supply Process
Upon completion of a qualified design, our production team takes over supplying parts to our customers. Our production facility and processes are scalable to order volume, with production runs ranging from single units up to several thousands of units.
Production is supported by our in-house machine shop and electronic soldering stations, which enables our team to efficiently assemble products under the control of our rigorous quality assurance (QA) program.






Our Proven Experience
Quality Assurance & Technical Standards
10CFR50 Appendix B (2021)

Quality Assurance Criteria for Nuclear Power Plants and Fuel Reprocessing Plants

CSA N285 Series

General Requirements for Pressure-retaining Systems, Components, and Supports in CANDU Nuclear Power Plants

CSA N299.1

Quality Assurance Program Requirements for the Supply of Items and Services for nuclear power plants, Category 1

MIL-HDBK-217F (1995)

MTBF calculation

MIL-HDBK-344A (1993)

Environmental Stress Screening ESS

MIL-STD-810H (2019)

Environmental Engineering Considerations and Laboratory Tests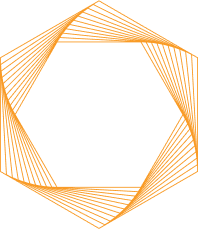 Let's Work Together
Whether it's about our world-renowned team, our laboratories, or our lifecycle management solutions, we're happy to answer any questions you might have.