Overview
ArcPro™ 4 is an easy-to-use arc flash analysis software package for the calculation of radiated and convected thermal energy from electric arcs. It enables you to select protective clothing to meet workplace regulations for safety apparel while complying with the National Electrical Safety Code (NESC) and NFPA 70E.
It is the only software listed by the US Occupational Safety and Health Administration (OSHA) for the calculation of incident heat energy from an electric arc and will support multiple languages. In addition, it excels in higher voltage ranges (>15 kV) and different electrode orientations which are of significance when it comes to safe plant operations and worker safety.
​To purchase ArcPro™ 4, please visit arcpro.kinectrics.com, or contact Helpdesk by email at [email protected] or by phone at 416-217-2160.

Why Us?
The Gold Standard

ArcPro™ is the only software listed by the US Occupational Safety and Health Administration (OSHA) for the calculation of incident heat energy from an electric arc.

Extensive Track Record

For over 25 years, ArcPro™ has been protecting workers around the world. It is the most widely respected application for computing arc hazards and selecting protective clothing.

Saves Money and Keeps Your People Safe

By enabling you to select good value clothing that meets the regulatory requirements ArcPro™ saves you money and keeps your team safe.

Removes Uncertainty

Arc hazards are easily defined enabling the selection of appropriate PPE and ensuring you remain compliant with all safety mandates.
Technical Abilities
ArcPro™ 4 Features
ArcPro™ continues to be refined and updated to provide state-of-the-art computing capabilities to enhance modeling ability, simulations, and the determination of clothing functionality to protect workers.
High-resolution heat flux graph display
DC in-box arc flash calculation
Fault duration in seconds or cycles
Three-phase arc flash calculations with different electrode orientations using IEEE 1584-2018 equations
Specify frequency, 50 Hz, 60 Hz, and 100 Hz (for worldwide and specialized applications)
Specify X/R ratio and closing angle
Generates, saves, and prints warning labels
Iterative engine to calculate both a working distance for a prespecified incident energy threshold and a fault-clearing time for a prespecified incident energy threshold
Supports multiple languages
Software updates offered to subscribed users


Electrical Arc Hazard Calculations
It offers key technical features to accurately analyze and predict the degree of hazard associated with electrical arcs, including the calculation of:

Total heat and heat flux reaching clothing
Amount of thermal energy radiated by the arc
Heat release through convective effects
Spatial heat contours
Arc parameters, including voltage, current, and diameter

ArcPro™ Users
Power Generation Facilities
Distribution Utilities
Manufacturing Companies
Automotive Industry
Research and Standards Bodies
Electrical Engineering Consultants
Distributed Grid Entities
Our Proven Experience
Quality Assurance & Technical Standards
IEEE 1584

IEEE Guide for Performing Arc-Flash Hazard Calculations

NESC

The National Electric Safety Code®

NFPA 70E

Standard for Electrical Safety in the Workplace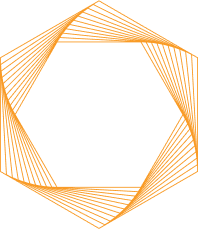 Let's Work Together
Whether it's about our world-renowned team, our laboratories, or our lifecycle management solutions, we're happy to answer any questions you might have.