Overview

When it comes to vetting how electrical worker's personal protective equipment (PPE) products will perform in the field, our years of testing experience and industry knowledge provides both reliable results and peace of mind.
As pioneers in the science of testing, we offer a wide range of PPE testing services that continues to innovate and lead the industry in the delivery of top-quality, accurate arc rating.
Our ISO 17025-accredited high current laboratory offers stringent quality control and certification testing to ASTM D6413 vertical flame, glove testing to ANSI 105 and EN 388, and other small-scale tests that ensure your products and PPE are compliant with the regulations. Our testing options cover industrial arc flash, flame, and thermal PPE products including textiles, garments, fall protection, arc flash hoods, arc-rated gloves, cut-resistant gloves, and more. We also provide a range of testing for Arc Rated PPE, Flame-Resistant PPE, High-Vis Safety apparel, cut/puncture/abrasion resistance, and various textiles for firefighting applications.
For additional information - Visit ArcWear
Why Us?
Leaders in Standard Test Methods

The testing we provide is always complete, accurate, and unbiased and is accepted by both UL and SEI for certification programs. Our scientists and engineers have decades of experience and are trusted throughout the PPE industry. They have long held leadership positions on a variety of Committees (e.g., ASTM, IEC, NFPA, etc.) responsible for writing and maintaining International Standard Test Methods associated with Arc Flash Testing.

Decades of Experience

Our high current laboratory has been providing advanced technical services for over 50 years. It is recognized as a premier lab and is supported by a team of PPE and textile professionals who each have a distinguished background in flame, thermal and electrical safety testing. With diverse qualifications in textiles, engineering, flash fire, and electrical arc testing, our team utilizes our state-of-the-art lab to provide comprehensive testing that ensures the safest possible work environment for your staff.

Adaptability for Non-Standard Work

Our experience and expertise position us well to aid with product development, standards interpretation, and legal consultation. Our breadth of knowledge enables us to deliver a variety of non-standard arc flash tests and carry out R&D projects, produce video material for marketing videos, Accident Recreations, Training Opportunities, and more.
Technical Abilities
Quality is Second to None
As an ISO 17025-accredited testing lab, our quality is unmatched around the world and our data is accepted by both UL and SEI for certification programs. Our test methods and test facilities are under constant scrutiny to ensure we always deliver reliable and repeatable test results that you can rely on. As leading innovators, we are constantly exploring ways to improve the consistency of arc flash testing and advance standard test methods.

Expedited Services
We deliver highly efficient testing services with flexible options to meet your every need. While our standard turnaround times provide timely accurate analysis, we also offer expedited testing services when there is an urgent need for determining results.

Our Proven Experience
Quality Assurance & Technical Standards
ASTM F1506 (2020)

Standard Performance Specification for Flame Resistant and Electric Arc Rated Protective Clothing Worn by Workers Exposed to Flames and Electric Arcs

ASTM F1959 (2014)

Standard Test Method for Determining the Arc Rating of Materials for Clothing

ASTM F2178 (2022)

Standard Specification for Arc Rated Eye or Face Protective Products

ASTM F2621 (2022)

Standard Practice for Evaluating Response Characteristics of Safety Products in an Electric Arc Exposure

ASTM F2675 (2022)

Standard Test Method for Determining Arc Ratings of Hand Protective Products Developed and Used for Electrical Arc Flash Protection

ASTM F2676 (2019)

Standard Test Method for Determining the Protective Performance of an Arc Protective Blanket for Electric Arc Hazards

ASTM F887 (2020)

Standard Specifications for Personal Climbing Equipment

IEC 61482-1-1 (2019)

Live working - Protective clothing against the thermal hazards of an electric arc - Part 1-1: Test methods - Method 1: Determination of the arc rating (ELIM, ATPV and/or EBT) of clothing materials and of protective clothing using an open arc

IEC 61482-1-2 (2014)

Live working - Protective clothing against the thermal hazards of an electric arc - Part 1-2: Test methods - Method 2: Determination of arc protection class of material and clothing by using a constrained and directed arc (box test)

ISO 17025 (2017)

Testing & Calibration Laboratories
"Working with the Kinectrics team goes well beyond the typical 'Lab Request for testing' that is often very transactional with other companies. The Kinectrics team lends their insights and expertise into testing and the applicable standards before the process of testing begins, during the test(s), and after the results are shared so we can make better business decisions while innovating at the speed our customers demand."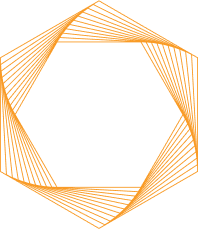 Let's Work Together
Whether it's about our world-renowned team, our laboratories, or our lifecycle management solutions, we're happy to answer any questions you might have.