Overview

Having our local offices situated near to your operating facilities is truly a catalyst in developing strong relationships and helps ensure that the critical services your operations need are at your fingertips. They create the opportunity for efficient communication, direct personal accountability, and cost-effective site services.
Often located on or very close to your sites, our regional facilities make it easy for you to do business with us and for you to easily access all our services through direct, regular, contact with our locally accountable representatives. Our localized capabilities meet specific local needs such as project management & controls, design & engineering, nuclear safety & licensing, radioactive laundry, and tool servicing.
We build special working relationships with you because our local offices allow us to gain a deeper appreciation and understanding of your business, as well as your working practices. This enables us to refine our services to better meet your needs and additionally to become a valued member of your community.
Our ever-growing local presence includes facilities in Ontario, New Brunswick, Saskatchewan, Romania, India, the UK, and the USA.
Why Us?
Customized Services

Our local facilities allow us to deliver specialized local services. Our new office in Saskatchewan will support Small Modular Reactor deployment by providing access to the planning, engineering, and licensing support needed to site and build a reactor.

Local Commitment

We employ local talent to support our site service lines and we integrate local suppliers into our international supply chain. In addition, we work with local universities and other educational institutes to develop technologies and programs that grow local talent.

Accessible Expertise, Dependable Solutions

You can access the full range of our products and services through our local offices which act as a base for our local employees to deliver site services efficiently, effectively, and promptly.

Appreciating Customer's Needs

Working closely with you, we learn and appreciate your operating practices, plans, and operating environment. This enables us to align our services and precisely meet your needs.
Technical Abilities
Full Design Engineering Services
We provide a full engineering service line including:
Mechanical
Civil & Structural
Electrical
Instrumentation & Control (I&C)
Piping and Pressure Boundary Design
Computer Design
We support you at all stages of the design lifecycle, including:
Conceptual Design & Scoping Studies
Preparing Modification Outlines and Modification Requirements
Detailed Engineering
Procurement Engineering & Support
On-Site Construction Support
Root-Cause & Apparent-Cause Evaluations
Support for Commissioning and Available-for-Service Activities
Nuclear Safety and Licensing Services
We are a market leader in North America in providing safety and licensing support to nuclear utilities, including:
Deterministic Safety Analysis including Reactor Physics, Thermal Hydraulics, Fuel & Fuel Channel Analysis, and Containment Analysis
Probabilistic Risk Assessment (PRA) including Level 1, 2, & 3, Internal and External Events
Nuclear Safety Assessment including Severe Accident Analysis and Severe Accident Management Guidance (SAMG)
Regulatory Affairs and Licensing including Licensing Strategy, Small Modular Reactors (SMRs) and New Build Reviews, and Safety Case Development
Decommissioning, Environment, and Health Physics
Computer Code Development & Maintenance
Materials Chemistry and Testing
Our local offices provide access to our industry-renowned capabilities in the lifecycle management of major components, radioactive materials, and chemistry services, including:
Nuclear Waste Assessment, Management, and Processing
Decontamination and Waste Volume Minimization
Heavy Water Management and Tritium Removal Expertise
Tritium Handling Technologies
Decommissioning Planning and Support
Full Lifecycle Management Capabilities including Fuel Channels, Feeders, Steam Generators, Reactor Components, Piping, and Heat Exchangers
Condition Assessments & Life Extension
Rapid Response Fitness-For-Service including Structural Integrity Assessments
Warm Cells, Irradiated Material Testing, & Development
Corrosion Assessment & Testing
Transmission and Distribution
Our solutions that support cost-effective asset management practices for utilities and other power industry clients and which are made easily accessible by our local presence include:
Electrical Testing
Transmission including Mechanical Testing and Field Inspection
Distribution Services including Engineering and Diagnostics
Substation Services
Advanced Transformer Diagnostics
High, Medium, and Low Voltage Cable Testing
High Voltage Generator or Motor Testing and Consulting
Our Proven Experience
Quality Assurance & Technical Standards
10CFR50 Appendix B (2021)

Quality Assurance Criteria for Nuclear Power Plants and Fuel Reprocessing Plants

ASME BPVC

Boiler and Pressure Vessel Code

CSA N285.0-17/N285.6 Series-17 (2017)

General Requirements for Pressure-Retaining Systems and Components in CANDU Nuclear Power Plants/ Material Standards for Reactor Components for CANDU Nuclear Power Plants

CSA N286-12

Management System Requirements for Nuclear Facilities

CSA N286.7-16 (2021)

Quality Assurance of Analytical, Scientific and Design Computer Programs

CSA N291 (2019)

Requirements for safety-related structures for nuclear power plants

CSA N299.1

Quality Assurance Program Requirements for the Supply of Items and Services for nuclear power plants, Category 1

CSA N299.1:19 (2019)

Quality Assurance Program Requirements for the Supply of Items and Services for Nuclear Power Plants, Category 1

ISO 9001

Quality Management System
Kinectrics has an unrivaled depth of experience in providing solutions and support to customers in the Atlantic region in the areas of CANDU-6 technologies, Advanced Reactor Development, and other complementary technologies. We leverage the expertise across the company to provide an integrated approach to customer solutions.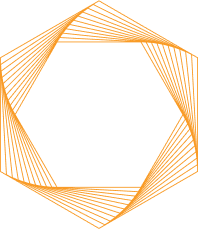 Let's Work Together
Whether it's about our world-renowned team, our laboratories, or our lifecycle management solutions, we're happy to answer any questions you might have.