Overview

Procurement engineering is all about ensuring that any goods or services that you need are fit-for-purpose and satisfy your needs for quality, cost, and delivery. It is an increasingly important part of construction and operation, particularly for nuclear facilities where provenance is essential.
So much more than just the basic tendering process, procurement engineering includes establishing what goods and services will be needed and when, and whether the existing supply chain can support the needs. It also involves the development of quality assurance requirements, the application of the right codes and standards, the specification of other required qualifications, the release of hold points, and finally acceptance. Procurement engineers are also responsible for recording actions so that it is possible to establish exactly what is being used in the plant and what has been done to the plant.
We operate a center of excellence for procurement engineering that is staffed with a multi-disciplinary team who have a wealth of experience encompassing all aspects of design engineering, procurement engineering, and plant modification services. Our professionals identify and complete the various documents and paperwork required for all phases of a design project including scoping, preliminary design, detailed design, construction planning, installation, and commissioning.
Why Us?
Experienced Team

Comprised of highly trained and experienced personnel our procurement engineering team is capable of performing the roles of procurement engineering technicians for all mechanical, civil, electrical, and instrumentation and controls (I&C) scopes.

Comprehensive Informed Service

An extensive approved supplier list, accompanying supply chain knowledge, a capacity to undertake essential tests in-house, regulatory knowledge, and an advanced appreciation of codes and standards ensures that our service is comprehensive and informed.

Breadth of Services

We offer a wide range of procurement engineering services, including Catalog ID creation & screening, PE evaluations, item, IEEs, EBOM creation and updates, and critical spare assessments.

Operating Experience

Through working with our colleagues we have gained valuable operating experience and lessons learned and we use that knowledge to ensure our services are predictable and reliable.

All Aspects of Procurement Engineering

We have completed a multitude of screenings, evaluations, item equivalency evaluations (IEEs), engineering bill of materials (EBOM) updates, and assessments.

Integrating with your Internal Systems

In order to work efficiently and seamlessly and to avoid any data replication errors we will work with you to integrate our work directly into your internal procurement systems.
Technical Abilities
The Procurement Engineering Team
We have a robust training and qualification program for our procurement engineering staff including hands-on experience in project work to supplement their training. Our team's service capabilities include:
The Creation & Screening of Catalogue Items Ready for Purchase
The Creation & Revision of Item Assembly Structures (IAS) and Bill of Materials (BOM) to Support Spare Part Lists
The Performance of Item Equivalency Evaluations to Review the Equivalency Between Original and Replacement Items
Update Approved Model Lists (AML) to Maintain the Design Configuration of Locations and Equipment Tags
Qualified Pressure Boundary (PB) Reviews as Required for the Approval of PB Equipment and Item Screenings

Full Lifecycle Support
Configuration control of the plant is an important part of maintaining its ability to operate safely.
To maintain control there needs to be timely performance of engineering support at all stages of the project's lifecycle including determining which components are critical spares, establishing if a part needs to be replaced through item equivalency, establishing quality assurance (QA) requirements, and removing holds during installation.
We execute projects for critical spare assessments, item equivalency reviews, review and removal of holds, request for information (RFI) review and removal, and other procurement support. With our capabilities and project experience, we provide these services throughout all phases of any project.

Center of Excellence
We are an industry leader in providing procurement engineering services. Our procurement engineering team members undergo in-depth training and their qualifications are maintained in a robust program. Supported by project managers, program managers, and supervisors, we ensure the services we provide are conducted by qualified individuals and that our products meet or exceeds our client's expectation.

Our Proven Experience
Quality Assurance & Technical Standards
CSA N286-12

Management System Requirements for Nuclear Facilities

CSA N299.1

Quality Assurance Program Requirements for the Supply of Items and Services for nuclear power plants, Category 1

CSA N299.2

Quality assurance program requirements for the supply of items and services for nuclear power plants, Category 2

CSA N299.3

Quality assurance program requirements for the supply of items and services for nuclear power plants, Category 3

CSA N299.4

Quality assurance program requirements for the supply of items and services for nuclear power plants, Category 4

EPRI 1008256

Guidelines for the Technical Evaluation of Replacement Items in the Nuclear Power Plant (Revision 1)

EPRI NP-5652

Guidelines for the Utilization of Commercial Grade Items in Nuclear Safety Related Applications (NCIG-07)

EPRI NP-6406

Guidelines for the Technical Evaluation of Replacement Items in Nuclear Power Plants (NCIG-11)
The Kinectrics Procurement Engineering team has provided professional services to Bruce Power for a number of years. They have been a dedicated partner and have been instrumental to the success of our equipment reliability program. Finding and partnering with responsive, dedicated and client-conscious professionals is critical to bringing true value to our projects.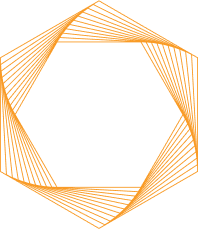 Let's Work Together
Whether it's about our world-renowned team, our laboratories, or our lifecycle management solutions, we're happy to answer any questions you might have.