Overview

Nuclear facilities place very unique demands on installed equipment as they have to ensure safe and reliable operation in difficult conditions. Inspection and maintenance tools are especially challenging as they often require extreme levels of reliability and the very accurate robotic delivery of sensitive tools to parts of the reactor that are difficult to reach because of the physical constraints and the radiation fields. At the same time, these tool sets must completely remove the risk of foreign materials intrusion and must be easy to decontaminate.
We design and build to achieve customer-specific needs using our extensive experience and develop equipment and we identify generic problems to create tools anyone can use.
You can read here about the things we make and sell that can help you operate your nuclear facility at top-quartile performance. You can also read in the service section of this website about how we maintain and decontaminate the equipment we supply and if required will undertake the entire inspection.
Why Us?
Protecting the Critical Path

Our nuclear products are often used on the critical path of an outage and so they must work to their full potential, first time, every time. We design and build them to do just that.

Meeting Your Regulator's Needs

With extensive capabilities in safety and licensing we ensure that our products are fully assessed and will meet all of the requirements of your regulator.

Fully Supported

Dedicated facilities and well practiced technicians are used to decontaminate, maintain and test in order to provide full service lifecycle support. Any desired modifications are designed by experienced engineers.

Fit-For-Purpose

We understand the physical, radiological and environmental challenges our equipment will experience when deployed and we design and build our equipment to ensure those challenges are comfortably met.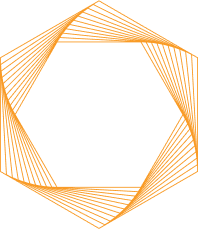 Let's Work Together
Whether it's about our world-renowned team, our laboratories, or our lifecycle management solutions, we're happy to answer any questions you might have.