Overview

The fuel channel of a CANDU reactor is made up of two concentric tubes, a calandria tube (CT), and a pressure tube (PT). Each fuel channel is supported by the end shield lattice tubes through sliding bearings and by the annular spacers between the calandria tube and the pressure tube. The end fitting assemblies allow relative axial movement between the fuel channel assemblies and the lattice tubes, to accommodate thermal expansion, creep, and irradiation growth.
Hydrogen can build up within the zirconium alloys used in the pressure tubes and this can lead to changes in the alloy's physical properties. Operators must keep a close eye on this build-up to ensure the safety of their assets and to satisfy the requirements of the regulator.
We have a suite of custom fuel channel tools including our Circumferential Wet Scrape Tool (CWEST*) and our Fret Replica Inspection Laser Scanner (FRILS) that enable the fuel channels to be sampled and inspected. We can supply tools, supply tools with a comprehensive support service, or undertake the inspection/sampling for you. We can also analyze the samples and the inspection data to provide detailed, informed, evaluations giving you a complete fitness-for-service assessment that you can rely on.

*CWEST not available for sale outside of Canada until after November 30, 2027.
Why Us?
Reactor Fitness-for-Service

Fuel channel inspection tooling provides key data that enables the ongoing operation of your CANDU reactor. Our expertise supports the sampling and inspection with analysis of the samples and expert assessment of the data.

Reducing Cost With a Shorter Critical Path

Fuel channel inspections are typically on the critical path of an outage and so by reducing the time they take you can lower your overall cost while simultaneously enjoying an earlier return to power generation.

Safe and Reliable

Our tools keep the deployment team safe by enabling them to quickly complete the inspection and analysis confident in the knowledge that the tool will work.

Designed with OPEX in Mind

Many of our design and fabrication team have been involved in the deployment of these and similar tools and they design and build them with that experience in mind.

Demonstrated Sampling Process

Our CWEST* tool has seen plenty of action showing that it can take scrape samples without causing damage to the pressure tubes.

Reduced Risk of Human Performance Errors

Automated and designed with human performance in mind the risk of human error is greatly reduced when using our tools.
Technical Abilities
Circumferential Wet Scrape Tool (CWEST*)
Considerable work has been done to predict the hydrogen concentration over the operating life of fuel channels, but sampling is still required to provide complete assurance. This is done by taking a "scrape" from the tube at specific locations during outages.
The high radiation fields and inaccessibility of the pressure tubes make sampling very difficult, and any tool used must be accurate, reliable, deployable, and fail-safe.

CWEST* employs a rotating cutting head driven by an electric motor. Hydraulic clamps center the tool in the pressure tube, while a hydraulic cutter actuator mechanism radially extends the cutters.
An oxide cut is performed at each scrape location to remove unrepresentative material. This is followed by the sample cut itself. During the cut process, light water is injected around the cutters to prevent deuterium contamination of the sample. Pressure tube samples are collected in an 8-compartment tray within the tool head. Upon completion of sampling the tool head is removed by the delivery machine and moved to a maintenance cart for sample retrieval. The tray is then recovered into a shielded flask for transportation.

Achievements

CWEST* has a 7-year history in which it has performed more than 30 scrape campaigns across multiple CANDU units, translating to nearly 500 fuel channel visits and more than 3,500 scrape samples
Single tool head builds have been used to complete 30+ channel scrape campaigns
This tooling has been recognized for outage execution excellence by Ontario Power Generation and Bruce Power
The tool has been used for first-of-a-kind extraordinary scrape scope (locations and channel visits) for Bruce Power Unit 3 to support its return to service in 2021 following the discovery of elevated hydrogen equivalent (Heq)


CWEST* Key Benefits
Reduced Critical Path Time. Up to 8 scrape samples can be taken in a single fuel channel entry reducing time at the face, significantly shortening outage sampling duration, and reducing the critical path by 50% relative to legacy scrape tooling
Safe. The process itself and the retrieval system benefit from a continuous shielded pathway that minimizes operator dose. Doses are reduced from 2 to 0.5 rem/channel relative to legacy approaches to sampling. Demonstrated scrape process that yields samples without undue risk to fuel channels
Comprehensive Scraping Capability. The tool has been designed to access all areas of interest on the tube including near and far rolled joints as well as the body of the tube
Re-deployable. The tool is easily retrievable and has been designed with decontamination and refurbishment in mind allowing it to be used in multiple campaigns
Flexible Deployment. CWEST* is compatible with many tool delivery machines including the Bruce Reactor Inspection and Maintenance Systems (BRIMS), the Universal Deployment Machine (UDM), and Rapid Delivery Machine (RDM)
Fully Supported with a Comprehensive Service Offering. The tool is easily decontaminated and refurbished and we have developed facilities to support these activities ensuring timely and cost-effective maintenance. You can even ask us to carry out the campaigns on your behalf
Avoids Ice Plugs. Operates in a wet channel environment and therefore eliminates the use of ice plugs and the associated nuclear safety risk
Deuterium Uptake Avoided. Light water is injected to prevent deuterium uptake by the scrape sample
*CWEST not available for sale outside of Canada until after November 30, 2027.

Fret Replica Inspection Laser Scanner (FRILS)
Detailed knowledge of the flaw geometry is crucial when conducting the stress analysis of flaws found in the thin-walled zirconium alloy pressure tubes of CANDU reactors.
While ultrasonic fret replica inspection provides much of the required data, measurement of the sharpness or root radius at the bottom of the flaw requires a replica of the flaw to be taken and subsequently measured.
Our fret replica inspection laser scanner will provide an accurate profile of the flaw replica immediately after its removal from the reactor. This facilitates rapid analysis and enables timely engineering decisions during critical outage situations.
It has a depth resolution of < 1 micrometer and a traceable depth accuracy to better than 50 micrometers. It is also capable of measuring root radius of < 40 micrometers.
Features:
Narrow (20 micrometers) laser stripe, CCD camera with zoom optics
Portable hardware
Portable data files, may be analyzed on most typical desktop computers
Measurement on rubber replicas – no hard cast required
Several hundred surface profiles per fret if desired (up to 3000 profiles per scan)
The width of each surface profile is 1 to 5 mm, and a scan is up to 50 mm long
Color graphics highlight the deepest/sharpest locations in the fret
Automatic reporting of fret location, depth, width, length, and volume
Our Proven Experience
Quality Assurance & Technical Standards
CSA N299

Quality assurance program requirements for the supply of items and services for nuclear power plants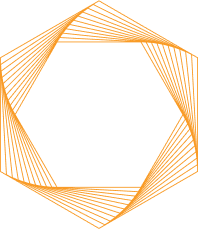 Let's Work Together
Whether it's about our world-renowned team, our laboratories, or our lifecycle management solutions, we're happy to answer any questions you might have.