Overview

Our skid design and fabrication (SD&F) team provides custom turnkey modular solutions for use in the energy industry.
By using a modular or skid-based approach, our systems are built and tested in a controlled environment and then delivered to the site when all the in-house testing is complete. The modular nature of the final product ensures that the integration on-site is smooth and helps de-risk projects. All our work is guided by our comprehensive oversight and careful management of the production schedule.

Why Us?
Comprehensive Design/Build Capability

We provide turnkey solutions by developing the design and then fabricating the fully functional skid system. The end result is a skid or module that is tested, calibrated, commissioned, and ready to operate.

In-house Machining and Prototyping

Our in-house machining and prototyping service enables the specialized fabrication of custom parts, made from a variety of materials, to quickly and efficiently produce components that are not available from the supply chain.

We Understand Operating Environments

Working closely with you allows us to ensure that technical your requirements are established and met. We also understand the processes that must be used and the importance of material and component availability so that our designs are functional, maintainable, and cost-effective.

Fusion Fuel Systems

Supported by our R&D laboratories, and our tritium handling, measurement, and processing capabilities, we provide comprehensive turnkey solutions for the fusion fuel cycle including process system design modeling and testing of the equipment.

FAT and On-site Commissioning

Prior to delivery, we conduct comprehensive factory acceptance testing (FAT) to validate the design and intended operation of the skid system. We also undertake on-site commissioning and provide skid-specific training to your operations personnel.

Integrated Approach

By integrating expertise that extends from design all the way through to operation we design skids and modules that are easy to build, operate, service, and maintain so that you can be confident they will meet all your specifications.
Technical Abilities
Complete Capabilities
We are familiar with complex multi-discipline designs that support the energy industry. Our team includes engineering and technical personnel from a wide range of disciplines including process, mechanical, electrical, instrumentation, and structural engineering.
Our subject matter experts (SME's) enable us to successfully undertake challenging projects. We specialize in providing solutions for isotope separation, including tritium separation.
In the procurement phase, we follow our robust vendor management process to ensure components are delivered on time and meet the required quality standards. Our experience and our ongoing work mean that we have a large, global, approved supplier list which gives us rapid access to a wide range of components and products.

We also support many aspects of fabrication through our in-house precision machine shop. Once components are machined or arrive on-site, our team performs all the required assembly and in-house testing at our laboratories so that the fully tested modular system can be delivered to the site, ready for installation and commissioning.
Finally, our service includes commissioning, training, and after-sales support.


Facilities and Manufacturing
Our facilities have the customizable space and equipment needed to fabricate, assemble, test, store, and ship all of the equipment and components needed for each custom skid system. We can complete inspections of all materials, mechanical assembly including welding, electrical wiring, non-destructive examinations, pressure testing, functional testing, and all inspections required before shipment.
Our facilities include cranes, reinforced floors, and loading docks so we can move, assemble and test equipment of virtually any size.
We also have experience with the ground, air, and sea shipments that allow us to deliver skid systems globally.

Risk Mitigation
We mitigate risk by ensuring every activity is approached with risk reduction in mind, and by having the processes and programs in place to address new issues as they arise.
Our design-to-build mentality ensures that the full lifecycle is considered, starting with the design phase. We review lead time, failure modes, and other factors impacting maintainability and operations, to ensure the design is as simple and elegant as possible while meeting all your requirements.

We ensure our schedules are fully integrated with required inputs or sub-vendor deliverables so that all steps are appropriately sequenced and logic-tied in P6 and that we can track schedule adherence from start to finish.
Our risk reduction provides value on all our customized skid projects ensuring our quality skids are always delivered safely and on time.
Quality Management and Safety
All our skid development projects are executed under a well-defined Quality Assurance (QA) program which ensures the end product meets your technical and quality requirements. Our QA program prescribes the procedures, qualifications, inspections, reviews, and acceptance required for each project.
Safety is a key consideration for all of our projects. We prioritize the safety of our team by providing the appropriate training and the qualifications required to work on specialized projects. Our detailed designs are developed and reviewed by our subject matter experts who consider manufacturability, safety, and ease of operation ensuring the safety of our team and yours.

Our Proven Experience
Quality Assurance & Technical Standards
10CFR50 Appendix B (2021)

Quality Assurance Criteria for Nuclear Power Plants and Fuel Reprocessing Plants

ASME B31.1

Power Piping

ASME B31.3

Pressure Boundary Code

CAN3 Z299.1-85 (2006)

Quality Assurance Program – Category 1

CSA B51-14

Boiler, Pressure Vessel, & Pressure Piping Code

CSA C22.1-15 (2014)

Canadian Electrical Code Part I (23rd edition), Safety Standard for Electrical Installations

CSA N285 Series

General Requirements for Pressure-retaining Systems, Components, and Supports in CANDU Nuclear Power Plants

CSA N299

Quality assurance program requirements for the supply of items and services for nuclear power plants

ISO 9001

Quality Management System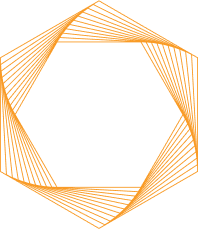 Let's Work Together
Whether it's about our world-renowned team, our laboratories, or our lifecycle management solutions, we're happy to answer any questions you might have.