Overview

Cybersecurity, the practice of protecting critical systems and sensitive information from digital attacks, is very important to electricity generating stations, especially nuclear facilities, where fine control is essential in order to maintain safe and reliable operation.
A strong cybersecurity strategy is like the safety principals of the plant. Cybersecurity uses a defense in depth approach with layers of protection to defend against cyber-crime, including cyber-attacks that attempt to take over control of systems, change or remove data or in some other way disrupt normal operation.
We have been supporting the successful implementation of cybersecurity programs and modifications for Industrial Control Systems (ICS) in critical infrastructure sector since it was first recognized as an issue. Our cybersecurity services are comprehensive and address all stages of program implementation.
We have implemented solutions within our client's physical and procedural framework and understand the challenges the critical infrastructure sector are facing. We provide functional support to both the operational technology (OT) and information technology (IT) security-focused teams within your organization.
Why Us?
Development of One-Line Diagrams

The comprehensive one-line diagrams we produce give a simplistic review of cybersecurity capabilities enabling the full defensive architecture to be easily seen and understood.

Comprehensive Systematic Assessment

By systematically assessing your processes, procedures, and assets and addressing all stages of cybersecurity program implementation we ensure all the cybersecurity needs are met.

Qualified and Security-Cleared

Our team includes qualified security-cleared engineers and analysts in Canada and the United States with experience in systematically assessing client processes and procedures in compliance with NEI-13-10 and CSA N290.7.

Strong Working Relationships

Working closely with vendors and suppliers allows us to ensure assets are classified and remediated properly. This includes obtaining schematics and interfacing with component manufacturer's engineers to ensure proper identification.

Value Added Solutions

We support your every need, helping you remove cybersecurity threats and developing contingency plans in case a threat materializes,

In-house Human Factors Engineering

Our human factors engineering (HFE) specialists provide input to design based on HFE analysis and validation.
Technical Abilities
Program Planning, Development, and Auditing
Evaluation of new or existing equipment for cyber program compliance and vulnerabilities.
Participation in cybersecurity assessment team meetings to determine Critical Digital Asset (CDA) / Cyber Essential Asset (CEA) classifications and necessary remediation actions
Multiple employees have Technical Assessment Methodology (TAM) training from EPRI
We prepare vulnerability assessments and provide input through the modification process using the TAM
We undertake third-party reviews of cybersecurity upgrade design changes and Work Packages resulting in fewer field changes and ensuring compliance with regulations

Cybersecurity Program Implementation
Engineering, design, and implementation support to specific cybersecurity program controls including, but not limited to:
Boundary Isolation Device Installation (Data Diodes, Network Taps)
Defense-In-Depth Bypass Identification and Elimination
Time Distribution utilizing Network Time Protocol (UTC, EST, DST) and Inter-Range Instrumentation Group Format B Timecodes
Installation of Analog Deterministic KVMs to Allow Switching Between Various Layer Workstations
Security Information and Event Management
Intrusion Detection & Prevention, Real-time Network Monitoring, and Logging Hardware Installation
CS Management System Installation such as Antivirus, Whitelisting, and Windows Server Update Services
Equipment Procurement Specifications

Physical Security Integration
Protecting your company assets with physical cybersecurity solutions.
Design and Implementation of Physical Security Requirements in Support of Cybersecurity Programs (e.g. Lock & Alarm Devices)
Plant and Security Computer Upgrades including Video Monitoring
Design and Remediation for Network Connections that Cross the Protected Area Boundary

Cybersecurity Network Schematics
We develop comprehensive one-line diagrams for simplistic illustrated layout of cybersecurity capabilities.
Plants may have network components represented on dozens of plant configuration drawings. This can make it difficult to see the full defensive architecture, identify cyber level bypasses, or to prove that bypasses do not exist.
We create drawings that:
Succinctly Map a plant's Computer Network by Cybersecurity Level
Identify Network Boarders & Boundaries
Identify Air-Gapped and Demilitarized Zone (DMZ) Networks
These can be used as permanent plant drawings or as an informational sketch to help with cybersecurity planning and audits.
Value-Added Solutions
Supporting our client's every need.
Development of Contingency and Manual Actions used in the event of a Cyber Threat
Allowing for proper planning and design of permanent or automated cybersecurity solutions while ensuring compliance with regulatory deadlines
Modernizing and Retrofitting existing ICSs in a highly regulated environment
Requiring compliance with guidelines and standards such as NEI-13-10 and CSA N290.7
Strong working relationship with equipment vendors ensuring assets are classified and remediated properly
Including obtaining schematics and interfacing with component manufacturers to ensure proper identification. We work hand-in-hand with the vendors who provide cyber-compliant systems to validate our solutions
Our Proven Experience
Quality Assurance & Technical Standards
CSA N290.7 (2021)

Cybersecurity for nuclear power plants and small reactor facilities

NEI 08-09 (2010)

Cybersecurity Plan for Nuclear Power Reactors

NEI 13-10 (2017)

Cybersecurity Control Assessments
Kinectrics I&C and Computer Design is a reliable partner for our capital projects ranging from process instrumentation to safety-related process control modifications and securely integrating digital control systems. We rely on Kinectrics for emergent outage and operational issues requiring design engineering support and always trust their ability to mobilize for emergent work and deliver design packages on critical path.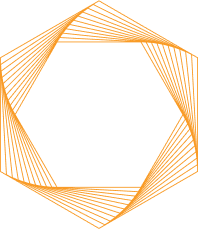 Let's Work Together
Whether it's about our world-renowned team, our laboratories, or our lifecycle management solutions, we're happy to answer any questions you might have.