Overview
With a world that is increasingly concerned about the sustainability of resources and Greenhouse Gas (GHG) emissions, development and deployment of renewable energy is proving valuable and strong growth is taking place.
Renewable generation is often variable, increasing grid volatility and decreasing system inertia when it comes from distributed sources. New approaches and enabling technologies are needed to go along with these new generating technologies to ensure the grid remains resilient and is "smartened up" to enable it to handle new complex, dynamic sources.
We are working with generators and distributors to maximize performance through:
Providing Support to Battery Development through Innovation and Testing
Grid Planning and Design
Delivering Inspection and Maintenance Services
Assisting in the Electrification of Mass Transit Systems
Developing Control Technologies
Investigating and Advising On Hydrogen Production, Storage, Transport, and Conversion to Electricity
Key Benefits
Innovation and Experience

We have always worked at the forefront of technology, originally helping establish the Canadian nuclear industry and then continuing to innovate to constantly modernize and improve power generation ranging from thermal to hydroelectric to wind and solar as well as help the transition to Electric Vehicles (EVs) for transportation. We are looking forward to using our decades of broad experience in the industry to support this next phase in its development.

Breadth of Expertise

With subject matter experts in a broad range of disciplines including notably electric power engineering, materials science, risk management and electronics we are able to support any new technology developments. This expertise is proven in our lab settings where key players from around the world come to our trusted facilities to validate and certify their products.

Understanding of the Issues

With our long-term involvement in power generation, transmission and distribution and relationships with many leading utilities and industry standard groups we understand the deployment issues enabling is to not just develop technologies but to ensure right from the start that they will be deployable in the markets.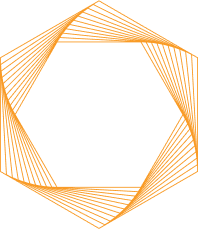 Let's Work Together
Whether it's about our world-renowned team, our laboratories, or our lifecycle management solutions, we're happy to answer any questions you might have.