Overview



The shorter-lived medical isotopes used in medical diagnostics and therapeutics have typically been produced using accelerators and research reactors. Isotopes produced in research reactors have been prone to supply chain challenges arising from aging infrastructure, a limited number of reactors that can accommodate routine production, and mandates for research reactors that require frequent service outages to accommodate experimental studies.
Isogen, a joint venture between ourselves and Framatome, has worked with Bruce Power to design, construct, and commission the first production system for short-lived medical isotopes on a commercial reactor. By combining Isogen's proprietary production technology, Bruce Power's industry-leading reliability, and 8-unit production capacity, Isogen can provide large-scale, production of a range of medical isotopes.
Our aim is for Isogen to bring to the industry the most reliable scaled-up production capabilities for the most in-demand medical isotopes. As Isogen scales its capacity to multiple units there may never again be supply shortages as power reactor-based medical isotope production begins to satisfy global supply needs with complete redundancy.
Isogen currently produces non-carrier-added Lu-177 exclusively for ITM Medical Isotopes GmbH. Isogen's production capabilities, Bruce Power's neutrons, and ITM's extensive Lu-177 production experience and robust international supply network, have led to this partnership providing the industry with a large-scale and dependable supply of Lu-177 for current and future targeted radiotherapeutics.
Isogen and Bruce Power are continuing to invest in bringing commercial scale and best-in-class reliability to the next generation of both therapeutic and imaging isotopes.
Visit www.isogen.ca to learn more.
Why Us?
Secure and Reliable

Isogen's isotope supply is underpinned by extremely reliable power reactor infrastructure, a stable nuclear licensing environment, and substantial commercial partners who have a long-term vision for creating the world's most reliable and large-scale isotope supply.

Scalable, Flexible Production

The isotope production system is able to accommodate a variety of targets enabling the production of numerous isotopes. With plenty of neutrons available, capacity can be scaled to your needs enabling production capability to meet foreseeable demand levels.

Complete Service

In conjunction with our other products and services, we can create a package that includes the supply of stable isotope target material, irradiation, and downstream processing. Contact us with your medical isotope needs and we will work with you on a solution.

In-House Expertise and Laboratories

Our broader organization supports Isogen's isotope production so that it benefits from our experienced radiochemists, extensive laboratories, advanced safety and licensing expertise, and our ability to design and supply quality equipment.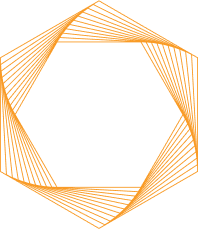 Let's Work Together
Whether it's about our world-renowned team, our laboratories, or our lifecycle management solutions, we're happy to answer any questions you might have.