Fiber Optic Testing Overview

Fiber optic cable use has experienced tremendous growth worldwide, with installations often taking advantage of the existing rights-of-ways established by overhead electrical utility transmission lines. With the ever-increasing popularity of fiber optic cable for intensive bandwidth applications, the demand for installations and infrastructure continues to grow, most notably in regions where long distance, backbone infrastructures are being installed.
In the electrical power industry, optical fiber products are now used extensively in communications with protection, monitoring, and control devices. Modern transformers, electric motors, switchgear and more, all incorporate fiber optic cables to capture and transmit important data between coordinated equipment and power grids.
We are uniquely positioned to provide one-stop-shop fiber optic testing services for cables and hardware. Our experienced staff and specialized testing facilities can determine conditions or impacts that can affect signal strength, continuity and attenuation and undertake forensic cross-sectioning of fiber optic connectors.
Since the 1990s, we have played a key role in the development of industry testing standards for fiber optic cable and hardware, and we are internationally recognized as a qualified independent authority on laboratory testing.
Why Us?
Protecting Your Investment

Testing validates the chosen design of your fiber optic cable demonstrating that it is up for the challenge of long-term operation for your unique requirements.

Informing Equipment Decisions

By performing comparison tests on different designs, we can help you select the most suitable and reliable design for your unique application.

Predicting Lifecycle Performance

We provide real data to verify cable characteristics required for line design and validation of new designs. Testing will determine whether installation or operating conditions may affect the long-term performance of your fiber optic cable and hardware system.

Checking Installation Techniques

Our ability to simulate unique installation conditions such as severe pulling angles or anticipated high-tension pulling, allows us to validate the effectiveness of the installation practices and tools and prevent costly installation damage.

Transportation, Installation and In-Service Conditions

Rigorous type testing standards and testing techniques are used to simulate the transportation of equipment and hardware, its installation, or its in-service conditions.

Informing Decisions about Aging Equipment

As infrastructure ages, testing samples harvested from the field will provide accurate information about the condition of your assets and help you make the right decision on how best to maintain your networks and extend their useful life.
Our Fiber Optic Testing Services
Lifecycle Testing to Ensure Reliability of Connectivity
Fiber optic networks are fast becoming critical infrastructure that needs to safely and reliable operate with high levels of availability. Testing can determine whether installation or operating conditions are or will affect the long-term performance of cables and hardware. Understanding the condition of your cables through testing aged samples, can provide critical information about the condition and potential life expectancy.
Our clients rely on our diagnostic service to visually analyze their connectors, identify defects, diagnose potential causes, and implement process improvements. This enables them to make informed decisions about preventive maintenance and replacement strategies and to ensure their fiber optic network and cables continue to operate as designed.

Type Testing to Select New Designs
As the use of fiber optic cables continues to grow, so does the demand for enhanced capabilities and new product innovations to expand the benefits and capabilities of fiber optic uses even more.
We work with manufacturers and utilities to type test existing products to validate performance and assure quality product production. This support can help protect your capital investment strategies and avoid future maintenance challenges, unexpected system reliability issues, or early asset replacement. Our experts and extensive lab equipment can compare designs to ensure equivalent or improved performance of your equipment.

Compatibility Testing
Fiber optics can be a big investment. We can help ensure you are making the right choice by verifying cable and hardware systems for compatibility, as well as by testing material and corrosion resistance, fit, and mechanical performance.

Environmental Testing for Severe Operating Conditions
More and more, fiber optic cables and connectors are being installed in environments that could potentially impact connectivity and attenuation. With our state-of-the-art lab we can simulate excessive vibration conditions, verify performance in extreme lightning conditions, and simulate extreme wind and ice loading.

Failure Investigations
We offer comprehensive in-depth failure investigation and metallurgical analysis services. Understanding the failure mode and the root cause, allows manufacturers and utilities to make informed and confident decisions about their products or assets. Informed decisions may lead to substantial cost savings by eliminating bad processes, or by reducing unnecessary or inadequate repairs or maintenance of aging infrastructure.

Inspections of Aging Infrastructure
While fiber optic use continues to expand, some installations of cables and networks have been around for many decades. This aging infrastructure needs to be inspected and assessments conducted to evaluate the actual condition of the equipment. Knowing conditions and aging impacts to the equipment is critical to understand failure modes and root causes. This enables you to properly plan and execute maintenance or replacement plans to ensure strong availability and reliability of your components and network.

Our Proven Experience
Quality Assurance & Technical Standards
IEC 60794-4-10 (2014)

Optical fiber cables - Part 4-10: Family specification - Optical ground wires (OPGW) along electrical power lines

IEC 60794-4-20 (2018)

Optical fiber cables – Part 4-20: Sectional specification – Aerial optical cables along electrical power lines – Family specification for ADSS (all dielectric self-supported) optical cables

IEEE 1138 (2021)

IEEE Standard for Testing and Performance of Optical Ground Wire (OPGW) for use on Electric Utility Power Lines

IEEE 1222 (2019)

IEEE Standard for Testing and Performance for All-Dielectric Self-Supporting (ADSS) Fiber Optic Cable for Use on Electric Utility Power Lines

IEEE 1591.1 (2012)

IEEE Standard for Testing and Performance of Hardware for Optical Ground Wire (OPGW)

IEEE 1591.2 (2017)

IEEE Standard for Testing and Performance of Hardware for All-Dielectric Self-Supporting (ADSS) Fiber Optic Cable

IEEE 1595 (2022)

IEEE Standard for Testing and Performance for Optical Phase Conductor (OPPC) for Use on Electrical Utility Power Lines

ISO 17025 (2017)

Testing & Calibration Laboratories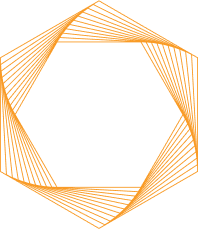 Let's Work Together
Whether it's about our world-renowned team, our laboratories, or our lifecycle management solutions, we're happy to answer any questions you might have.