Overview

Reliable communications are taking on an ever-increasing role for utilities when it comes to safe and reliable protection and control of the power grid. Our extensive experience in designing and commissioning relay systems enables us to undertake testing and to provide consulting support to both planned designs and existing systems. Our protection expertise includes transmission, distribution, generation and industrial segments and is focused on optimizing the reliability and safety of power grids.
Our laboratory contains all of the equipment necessary to help you meet the new set of global standards for IEC 61850 and, achieve significant savings with in-house integration and "plug and work" approaches.
Why Us?
Independent Services

We provide independent testing for performance verification, proof of concept, homologation, and type tests for substation automation systems and equipment, including control, communication, and intelligent electronic devices (protective relays).

IEC 61850 Verification for Substations

Our IEC 61850 system verification lab is one of the first in North America to mitigate risk and facilitate a smooth transition for the deployment of modern substation automation systems.

Informed Testing

With engineers that are experts in component and system testing who use industrial and new leading-edge standards and state-of-the-art equipment, you can be sure you will get the tests you need.

Helping Develop Reliable Systems

We evaluate existing protection philosophies and practices and compare them against industry best practices to recommend upgrades to protection and control systems and help drive improvements.
Technical Abilities
Protection & Control System Testing Services
Protection and control systems work to keep the power system stable by removing from service components that are prone to the disturbance while leaving as much of the network as possible still in operation. Backed by our comprehensive testing capabilities, we can perform the necessary calculations to determine settings for relevant protection functions based on your specific protection needs.
We provide extensive testing capability with several key features:
Real Time Digital Simulator (RTDS) with full station and process bus simulation
State-of-the-art Omicron CMC356 test set with full Net-1 option capability
Test suite for GOOSE messaging, and sample value message generation
Background traffic simulation
Protocol analysis
Partnered for EMI, RFI compatibility
Environmental (Temperature, Humidity) Testing
End of useful life determination
Site Commissioning

Protection and Control Scheme Development
Our years of experience and expertise enables us to assist you in developing reliable protection and control schemes for power systems of any size. We can define required protection functions for power generation, transmission and distribution utilities for all necessary equipment such as transmission lines, transformers, circuit breakers, and generator motors. We evaluate existing protection philosophies and practices and compare them against industry best practices to recommend upgrades to protection and controls systems and help drive improvements.

IEC61850 Expertise and Training
IEC 61850 is an international standard, defining communication protocols for intelligent electronic devices at electrical substations to reliably communicate with each other. We are uniquely qualified to offer system verification, and interoperability testing based on the widely accepted IEC 61850 standard.
We offer:
System Integration Testing

Testing and verifying the correctness of device configuration, project engineering, and interoperability of devices from different manufacturers

Functionality Testing

Single device protection setting, timing, zone reach testing
Multiple devices protection scheme testing

Performance Evaluation

Co-ordination with utilities to define performance evaluation criteria, and to conduct performance evaluation in terms of latency delay, priority handling, and single and double point of failure

Our Proven Experience
Quality Assurance & Technical Standards
IEC 60870-5

Telecontrol Equipment and Systems - Part 5: Transmission Protocols

IEC 61850

Communication Networks And Systems For Power Utility Automation

IEC 61968

Application integration at electric utilities - System interfaces for distribution management

IEC 61970

Energy management system application program interface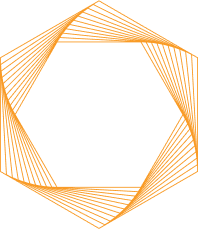 Let's Work Together
Whether it's about our world-renowned team, our laboratories, or our lifecycle management solutions, we're happy to answer any questions you might have.