Overview

Chemistry, the science that covers the understanding of matter, is mainly involved with the way compounds made of atoms, molecules, and ions interact so that chemists can make sense of the messy complexities of molecules. Assaying is a chemical process whereby materials are qualitatively assessed and/or quantitatively measured to establish what chemicals are present and in what concentration.

Organizations around the world rely on us to assess the chemistry of various irradiated and non-irritated materials. The data our team obtains, informs their decision-making and can solve a wide range of problems across the entire electricity lifecycle, including waste management.
Our diverse chemistry group is equipped with state-of-the-art solutions for chemical, radiochemical, conventional, and dosimetry analysis. Backed by our research and development groups, our world-class experts offer innovative solutions that always meet our clients' needs.
We foster confidence through our wide range of expertise, impartiality, and independence. We are passionate about innovation, responsible to our clients, and committed to health, safety, and quality.
Why Us?
Comprehensive Problem-Solving Team

We have a comprehensive team of scientists, engineers, and technical specialists, with capabilities in inorganic, organic, and physical chemistry, mechanical and materials engineering, and software development.

Decades of Field Experience

Our skilled researchers have decades of field experience themselves and often work with our other subject matter experts across the organization to investigate, diagnose and solve complex real-world problems.

Full Suite of Chemical Analysis

With our full range of analytical equipment and techniques we can study metals, trace metals, PCBs, PHCs, glycols, morpholine, organic compounds, anions and cations.

Nuclear Licensed Facilities

Contained facilities and approved radioactive material disposal routes that have been licensed, enable us to handle a wide range of radioactive materials.

Toxicity and Microbial Activity Analysis

Specialist equipment, licensed laboratories and custom designed procedures enable us to undertake toxicity and microbial activity analysis in radioactive samples.

Tritium Specialists

Involvement with CANDU technology has led to us becoming experts in tritium handling and management and we have invested in the facilities needed for tritium investigations.
Our Proven Experience
Projects

Public Transit Electrical Equipment Asset Condition Assessment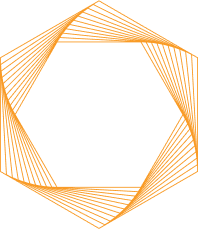 Let's Work Together
Whether it's about our world-renowned team, our laboratories, or our lifecycle management solutions, we're happy to answer any questions you might have.