Overview

A project, almost by definition, is an activity that is outside of normal operations and can require additional resources that may stretch the existing team either through simple numbers of people or because the project demands specialized skills. As a project is also by definition, transitory, recruitment may not make sense.
With a large number of our own projects to manage, we run a significant project management office. This allows us to attract, recruit and retain the best people in project management disciplines and to keep their skills current with a wide variety of industry-appropriate projects.
This gives us the flexibility to help you with your projects in whatever way you need. We can help you develop the project plan, develop the project controls system and monitor the project controls data to advise you on discrepancies and trends. Or we can supplement your team with experienced project managers, planners, schedulers, cost analysts, technical analysts, software developers, and project coordinators. We also act as third-party project advisors providing independent reviews that help you manage your project.
Our project managers can also call on technical experts across our business to manage procurement engineering, assist with engineering change control processes, draw on our approved supplier list to advise on appropriate suppliers, or use our reverse engineering team to replace components that are no longer available.

No matter what your project staffing resource challenge may be, we can help by providing tailored project management services that assist you in establishing options, defining project needs, and managing project delivery. We will become your trusted adviser.
Our project experience is diverse, and our service covers strategic energy projects of all sizes and levels of complexity.
Why Us?
Diverse Experience, Honed and Ready

At any one time, our project management office has a diverse portfolio of energy-related projects varying in size, issue, and complexity. This constant load of work enables us to recruit and retain the best in the business and to keep their skills honed and ready.

Optimized Processes and Tools

We customize dashboards to help understand complex budgeting, risk management, planning, and forecasting issues.
Technical Abilities
Managing Projects
Our project team and subject matter experts are highly skilled professionals with vast experience in managing complex projects from the start to the finish. They are leaders, strong communicators who are accountable and work to align teams around common goals.
Our activities include:
Support to your project management with seamless management integration of experienced staff
Exceeding your project expectations
Delivering earned value management to monitor cost and schedule performance
Providing continuous concise communications with the project team to:

Discuss progression of work
Raise and resolve issues that challenge project performance
Provide business intelligence information to help make informed decisions
Ensure regular and constant communications with you to ensure the teams are aligned around common goals and objectives
Our Proven Experience
Quality Assurance & Technical Standards
10CFR50 Appendix B (2021)

Quality Assurance Criteria for Nuclear Power Plants and Fuel Reprocessing Plants

ASME NQA-1 (2008)

Quality Assurance Requirements for Nuclear Facility Applications

CSA N299.1

Quality Assurance Program Requirements for the Supply of Items and Services for nuclear power plants, Category 1

CSA Z299

Nuclear Quality Assurance Program

ISO 9001:2015 (2015)

Quality management systems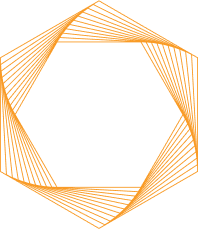 Let's Work Together
Whether it's about our world-renowned team, our laboratories, or our lifecycle management solutions, we're happy to answer any questions you might have.