Overview

Steam generators are heat exchangers that convert the heat in the primary heat transport (PHT) system into the steam that drives the turbines. They typically include thousands of tubes and operate in challenging conditions of heat and stress. Their efficiency is dependent on the maintenance of the integrity of the boundary between the hotter and colder sides of the heat exchanger.
The main components where leakage can occur are the tubes themselves, the divider plate that separates the hot inlet PHT water and the cooled outlet water, and the tube sheet that holds the tubes and separates the PHT water from the secondary water before the PHT enters the tubes.
Inspections are challenging because of the limited access points, the small bore and tight spacing of the tubes, and the high radiation fields, so custom-designed tools are needed.
Our suite of steam generator tools enables fast, cost-effective inspections of the tubes and the detection of leaks. The tools include the tiny rotating ultrasonic tube inspection equipment (TRUSTIE™), the acoustic leak inspection system (ALIS), and the dew point leak detection (DPLD) system.
Why Us?
Adaptable Inspection Tooling

Our tooling is capable of inspecting tubes that have inside diameters as small as 8 mm with up to 150 microns of oxide and tube lengths reaching up to 15 m. It has ultrasonic inspection frequencies from 5 to 25 MHz and rotation speeds up to 1,000 rpm.

Data Collection Speeds

Boasts a 120 mm/min @ 0.2 mm spatial resolution, 600 mm/min @ 1.0 mm spatial resolution, and a U-bend inspection on 66 mm bend radius for 10 mm inside diameter tubes.

Probe Types

Two probes are used by TRUSTIE. The first has a normal beam probe for establishing wall thickness, inside diameter profilometry, volumetric flaw characterization and sizing. The second is a shear wave probe for axial crack detection, circumferential crack detection, and crack characterization.

Analytical Methods

TRUSTIE uses a variety of analytical methods including A-scans, B-scans, C-scans, full waveforms scans, line plots, color plots, isometric data representations, echodynamics and integrated signal processing.
Technical Abilities
TRUSTIE
The tiny rotating ultrasonic tube inspection equipment (TRUSTIE) is a high-resolution tool for the ultrasonic inspection of thin-walled, small-diameter tubing such as that found in CANDU steam generators and heat exchangers.
The accurate flaw characterization and sizing capabilities provided by TRUSTIE are used to efficiently monitor flaw populations and growth rates of low-level pit and fret indications for in-service tubes. This is generally supported by employing normal beam inspection techniques with probes tailored to navigate the u-bend tube structures regularly encountered in nuclear steam generators and heat exchangers.
Early detection and characterization of cracking degradation is a key advantage of the system.

Acoustic Leak Inspection System (ALIS)
Our acoustic leak inspection system (ALIS) is used to identify leaks in the divider plate.
Sound in an airborne medium propagates through very small apertures, and will 'leak' through cracks, following the random shape and direction of the crack.
Leak detection with ALIS is accomplished with an acoustic emitter and receiver placed on either side of the divider plate. The technology emits a series of controlled sound bursts which are carried through the air but are mostly blocked by the divider plate. The acoustic receiver is scanned across the opposite side of the divider plate to generate a full acoustic intensity map and identify leak locations.

Dew Point Leak Detection (DPLD)
Dew point leak detection (DPLD) is used to quickly identify leaks in steam generator tubes that may be missed in a visual inspection.
After shutdown, visual leak detection can detect leaks above 1 kg/hr but may miss problematic leaks such as those that close-up when the temperature and pressure of the steam generator are reduced during maintenance outages. On restart these leakage paths may reopen and cause a forced outage of the plant.
Our DPLD technology utilizes moisture detection from leaking tubes by blowing dry air through the tube bundle and scanning across the tubesheet with an air sampling system that flows the air to a sensitive dew point sensor. Typically, an entire tubesheet can be scanned and analyzed within 48 hours.
DPLD has located tube leaks in steam generators at three North American generating stations.

Our Proven Experience
Quality Assurance & Technical Standards
CSA N299

Quality assurance program requirements for the supply of items and services for nuclear power plants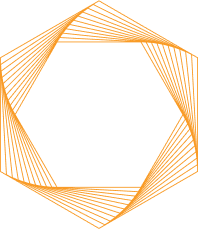 Let's Work Together
Whether it's about our world-renowned team, our laboratories, or our lifecycle management solutions, we're happy to answer any questions you might have.