Overview

Understanding the structural health of transmission towers as they span a variety of terrains, environmental conditions, and weather patterns is critical to maintaining overhead lines.
By using real-time monitoring on these towers, we can accurately assess the vibration stresses caused by wind loading and measure the effectiveness of vibration mitigation strategies to avoid potential collapse and breakages.
Our tower vibration monitoring service collects the critical data needed to provide confidence in the safety and reliability of tower structures, enabling you to properly plan and execute maintenance and replacement strategies for years to come.
Why Us?
Protecting Transmission Towers

Real-time vibration data protects transmission towers by indicating when failure due to fatigue may occur and enabling the appropriate actions to be implemented so that costly outages can be avoided and public safety can be maintained.

Mitigating the Consequence of Climate Change

With today's changing climate and its more severe weather occurrences, knowing the condition of your towers is more important than ever. Real-time monitoring enables you to understand how those changes may affect your transmission towers.

Custom Services

Our long-standing experience in monitoring various structure types and configurations allows us to customize our service to perfectly suit your project circumstances.

Rugged and Reliable

Supported by extensive field testing our rugged system can withstand extreme weather conditions and harsh elements.

Full Support Services

We back our tower monitoring service with a full range of other capabilities including forensic analysis if a failure does occur, testing to determine predicted life, and materials selection for new or replacement towers.

Suitable for Remote Locations

Uninterrupted data collection is made possible by using a variety of power sources so that our tower vibration monitoring system can be reliably installed in remote locations.
Technical Abilities
Understanding Tower Vibration
When the wind blows perpendicularly across a cylinder or structural member, such as the supports of a tower, vortices are shed cyclically, or alternately, from one side to the other. Cyclical shedding of vortices generates alternating low-pressure zones on the downwind side of the structure, which gives rise to cyclic forces on the support at right angles to the wind direction, which causes vibration.

Real-time Data Gathering to Prevent Tower Failure
Phase 1: Monitoring System Installed
There are three types of sensors typically used:
Anemometer: Measures wind speed and direction.
Strain Gauges: Measures forces and strains in the tower components.
Accelerometers (tri-axial): Measures the motion of the tower.
The system runs on batteries charged by solar panels or a wind generator and is protected from electrical noise and voltage surges. A tower may be instrumented with as many as 26 accelerometers and over 30 strain gauges.
Phase 2: Verification of the System
A load-and-release (pluck) test is performed in two directions to verify the function of all the sensors.
Phase 3: Data Collection and Maintenance
Data is transmitted wirelessly to our facility and is processed and filtered before analysis.
External interference such as electrical noise (i.e. energized transmission line) and voltage surges (i.e. lightning) are carefully filtered and suppressed to prevent damage to the monitoring system, or corruption of data.
Planned maintenance ensures that the monitoring system remains functional even in harsh environments.
Our Proven Experience
Quality Assurance & Technical Standards
ISO 9001

Quality Management System
Projects

Transmission Line Tower Vibration Monitoring
"Walter P Moore hired the services of Kinectrics as a testing and inspection company to remotely monitor tower vibration on a 231 mile long transmission line project in eastern Nevada. Kinectrics successfully monitored eleven 130 ft, tubular guyed-V transmission towers located in a harsh desert and mountainous environment for over 5 years. Kinectrics responded quickly as problems arose and fulfilled the project mission and objectives of structural monitoring under difficult weather and terrain conditions. Kinectrics' provided exemplary services and their staff was a pleasure to work with. I strongly recommend the services of Kinectrics on any project where challenging testing and inspection services are required."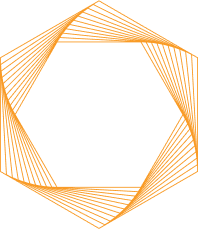 Let's Work Together
Whether it's about our world-renowned team, our laboratories, or our lifecycle management solutions, we're happy to answer any questions you might have.