Synthetic Blood Services Overview

Maintaining the integrity of protective masks is extremely important to those who wear them, especially in the medical field where the safety of both healthcare professionals and patients is non-negotiable. For this reason, the manufacturing and production of masks must often meet a certain set of standards that requires thorough PPE testing.
The ASTM F2100 series PPE testing standard has been established to qualify masks, ensuring they provide reliable protection for wearers. Among these rigorous tests, one critical evaluation is the blood penetration resistance test, which follows the guidelines of ASTM F1862 or ISO 16603. This specific test method assesses the ability of medical face masks to resist synthetic blood penetration, guaranteeing that under real-world scenarios, blood will not permeate and contact the user's face.
Crucially, the blood used in these testing standards must precisely mimic the surface tension and density of human blood. To meet this requirement, our synthetic blood is meticulously produced and rigorously tested at Kinectrics' accredited analytical chemistry laboratory. This ensures compliance with industry standards and peace of mind for PPE testing facilities. By employing our synthetic blood in these tests, we contribute to the assurance of mask effectiveness, reinforcing the safety measures in medical environments and upholding the highest standards of healthcare.
Why Us?
Cost-Effective Manufacturer

We understand the importance of delivering exceptional quality while being mindful of your budget constraints. We believe that cost-effectiveness should never come at the expense of quality. Our products and services are renowned for their excellence, ensuring you get the best value.

World Class Facilities & In-House Mask Testing

As the first accredited ASTM F2100 mask testing facility in Canada, our experienced staff supports the needs of medical PPE testing in our specialized facilities. This provides assurance of the effectiveness of medical protective equipment following NIOSH, ASTM, and AATCC guidelines.

ISO 9001 Accredited

Our commitment to quality is underscored by our ISO 9001 accreditation. This certification signifies our laboratory's adherence to stringent quality system requirements, assuring you that our synthetic blood products are manufactured and tested in accordance with the highest industry standards.
Our Proven Experience
Quality Assurance & Technical Standards
AAMI PB70

Liquid Barrier Performance and Classification of Protective Apparel and Drapes Intended for Use in Health Care Facilities

ASTM F2100

Standard Specification for Performance of Materials in Medical Face Masks

EN 14683

Medical Face Masks Requirements and Test Methods

ISO 9001

Quality Management System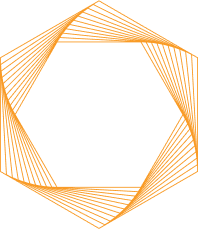 Contact Us for a Quote
Whether it's about our world-renowned team, our laboratories, or our lifecycle management solutions, we're happy to answer any questions you might have.