Overview


Our highly mechanized 40,000 square-foot facility cleans, checks, and ships 500,000 plastic suits and 4 million kilograms of cotton apparel products annually via its repeatable production and constant throughput.
This facility allows us to offer the controlled laundering of protective apparel using the latest technology and to meet customer needs for delivery and compliance with regulatory requirements. From conventional coveralls and undergarments to full protective suits and accessories, we ensure the garments are ready to use when needed for regular operations and can accommodate high periods of resource need such as outages or refurbishments.

Each garment or plastic suit is thoroughly cleaned and then hand-checked, inspected, and tested to ensure it is safe to wear and will protect workers.
Designed to use environmentally sustainable processes, the facility incorporates high-efficiency water recovery systems, automated processing equipment, and environmentally sensitive laundry equipment.

Why Us?
Environmentally Responsible

We identify and control any potential impact of our services on the environment carefully selecting the cleaning agents and recycling the water to ensure that we operate the facility in a socially and environmentally responsible manner.

Garment Life Extension

Each plastic suit is carefully inspected to ensure it is safe to use and if we discover a defect, we will repair the suit with original equipment manufacturer and/or qualified replacement parts to extend its life.

Rapid Product Prototyping

Our Teeswater Manufacturing Facility (TMF), located adjacent to our laundry facility, allows us to prototype new products, and improvements to existing products, reduce waste and cost and improve delivery.

Intelligent Review

A large team of technical experts, who have easy access to our onsite laboratories enables us to provide insights into possible sources of contamination and assess impacts on the life of the PPE.

Leasing Option

We can launder and service PPE or we can provide a leasing service that guarantees you access to the PPE you need when you need it. You leave the rest to us.

State-of-the-art Plant Intelligence

Our laundry management system uses touchscreens, scanners, and displays to track and trend individual products as they flow through the plant.
Technical Abilities
Environmentally Responsible
We operate our facility to environmental standards that meet or exceed regulatory requirements.
All cleaning products are carefully evaluated before use
Onsite water quality testing capabilities to support daily monitoring
Continuous improvement initiatives are in place to reduce waste and improve process water recycling capabilities
No long-term storage of radionuclides is required

Garment Life Extension
Extending the life of garments through continuous inspection, on-site repairs, and design innovations helps reduce ongoing operating costs for PPE.
Industry best practices for washing, drying and detergent selection to minimize wear and tear
Garment manufacturing and repair expertise used to complete OEM repairs and find new solutions to weak spots in current designs
Able to source and reverse engineer obsolete components
Recycling of some components when garment is retired

Rapid Prototyping
Leveraging our nearby Teeswater Manufacturing Facility (TMF) we can quickly mockup garment prototypes and testing
Manufacturing facility has hot air welders, Radio Frequency sealing equipment, sewing machines and a CNC static cutting table for making precise material templating
Run scale accelerated aging studies to determine failure mechanisms and estimate end of life

State-of-the-Art Plant Intelligence
Developed in-house, the Laundry Management System (LMS) uses a system of touchscreens, scanners and displays to help track and trend individual products as they flow through the plant
Customized reports, labels and printouts
Easy identification of process issues and product issues in real time to quickly restore production capabilities
Garment traceability can aid in failure and contaminated garment investigations

Our Proven Experience
Quality Assurance & Technical Standards
ISO 9001

Quality Management System

ISO 14001 (2015)

Environmental Management System
Thanks to Kinectrics for strong partnership and support for the laundry service provided for our full station shutdown for the vacuum building outage.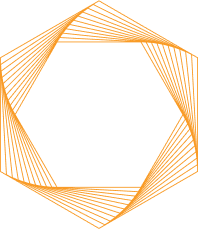 Let's Work Together
Whether it's about our world-renowned team, our laboratories, or our lifecycle management solutions, we're happy to answer any questions you might have.