Overview
Driven by the need to contain, control and cool with absolute reliability, nuclear components and systems are required to meet special performance and quality standards to ensure their safe, ongoing, operation. Special consideration must be given to the materials when designing, procuring, testing and qualifying systems and components for use within a nuclear facility. In addition, regular inspection and maintenance is often required to validate the continued use of a nuclear component or system.
We have a strong research and development (R&D) history that supported the development of key components and systems used in today's nuclear facilities. Today we have the specialized laboratories and nuclear experts needed to support all aspects of the supply and management of nuclear components and systems.
Key Benefits
Diverse Subject Matter Expertise

Our team has several decades of nuclear industry expertise. With this proven expertise and global operating experience, our skilled team of engineers, technicians, machinists, quality assurance staff and project managers are ready to solve any nuclear challenge.

World-Class Facilities

Globally, we offer over 400,000 sq ft of space that includes more than 30 specialized laboratories. They are focused on providing local support to our customers and state-of-the-art equipment to meet your fabrication, assembly, testing and qualification requirements.

Industry Leaders

We are actively involved with many standards and technical committees that help define the nuclear requirements within Canada and internationally. This involvement allows us to remain at the forefront of any changes to requirements.

Integrated Approach through Collaboration

Our team is here to support your needs, from routine to custom parts supply and tooling solutions. We will work closely with you to understand your requirements and provide a nuclear component or system that meets them.

Turn-Key Capabilities

Our turnkey approach allows us to offer you a wide range of nuclear component and system services under one roof. With our suite of lifecycle services, we can provide all aspects of design, procurement, supply, testing, inspection, maintenance and other asset management needs. This includes custom part or system development, as well as solving obsolescence issues through reverse engineered components.

Broad Nuclear Quality Assurance (QA) Program

Our QA Program is designed to meet the requirements of several quality standards, allowing us to execute work for a wide variety of customers and applications. Our program includes compliance to ISO 9001, CSA B51, CSA N285, CSA N286, CAS N299, 10CFR50 Appendix B, 10CFR21 and ASME NQA-1.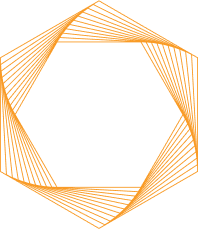 Let's Work Together
Whether it's about our world-renowned team, our laboratories, or our lifecycle management solutions, we're happy to answer any questions you might have.