Overview

As transmission and distribution lines age their condition deteriorates and strength is lost creating the potential for catastrophic failure. To effectively manage these key assets, transmission and distribution line operators monitor the condition of their lines. Historically this has involved deenergizing, cutting out a sample for inspection in a laboratory, and effecting a repair using a sleeve. This is a time-consuming and expensive process.
We provide fast overhead line inspection using our LineVue® family of remotely operated, non-destructive, inspection tools to deliver detailed accurate condition assessments.
LineVue® measures the remaining cross-sectional area of the steel core wires and identifies any local breaks or corrosion pits. It can be used on both energized (up to 500kv) and de-energized lines avoiding outages and providing instantaneous results without any need for laboratory analysis. It can be deployed using a bucket truck, ropes, ladders, or helicopter and can inspect all conductors with a steel core as well as overhead ground wires that are all steel or are steel reinforced.
8-12 surveys can be done in a day and entire lengths of line are completely inspected rather than just sampled. LineVue® has carried-out over 3,600 inspections providing detailed data on over 1 million kms of line. It travels at a speed of ~30m/min (100ft/min) and a 300m (1000ft) span can be inspected in 20 minutes.
LineVue® service packages include a pilot project, an inspection program, and the ability to lease units to undertake inspections.
Why Us?
Fast, Accurate and Reliable

De-energizing, cutting out a sample, and repairing is typically done at a rate of one sample a day and only provides detailed results for the sampled area. LineVue® inspections can be done at a rate of 8-12 per day and inspect the entire length of the line.

An Integrated Team Approach

In our inspections programs, we use your linesmen, who we train, to deploy the inspection tools, while our technicians run the inspection and analysis. When you are doing a lot of inspections you can lease the equipment..

Package Designed Specifically for You

Whether you just want to trial LineVue®, set up a full inspection program, or you want to lease the technology and carry out your own inspections, we have a package for you.

Established Track Record

Over 3,600 inspections covering over 1 million kms of line have proven the effectiveness and cost-saving advantages of the LineVue® inspections tools.

Fully Supported

Our inspection services are supported by our asset management and forensic analysis teams who will set up the optimum inspection programs and investigate any premature aging that may be discovered.

Exact Correlation with a Lab Analysis

In calibration tests, LineVue® results correlated exactly with the detailed laboratory analysis clearly demonstrating that the increased speed has not compromised quality.
Technical Abilities
Step 1: Pilot Project
Launch a 2-3 day mini project
Experience our LineVue® technology first-hand
Gain confidence with in-situ, non-destructive evaluation
Gain initial insights on the condition of your steel core wires

Step 2: Inspection Program
Establish periodic inspection projects
Start with a 1–2-week program to find critical areas
Economic choice for less than 150 span inspections per year
No prior training or knowledge required
Step 3: Lease a Unit
Perfect choice if planning to inspect over 150 spans per year
We train and certify your staff as LineVue® operators
Deploy LineVue® and start inspections based on your preferred schedule
Off-site and on-site support and/or replacement unit provided
Our Proven Experience
Quality Assurance & Technical Standards
ISO 9001

Quality Management System
Using LineVue®, East Kentucky Power Cooperative (EKPC) was able to conclusively assess the condition of aging transmission conductors in real-time and incorporate the inspection findings into the company's conductor replacement strategy.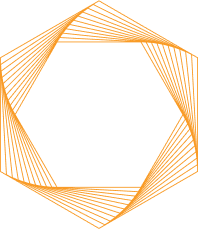 Let's Work Together
Whether it's about our world-renowned team, our laboratories, or our lifecycle management solutions, we're happy to answer any questions you might have.