Overview







When your asset needs inspection or failure assessment and you have to move quickly, we are ready to help. Our experts will come to your site, provide expert consultation on the cause of the failure, and recommend further actions. To complement the on-site consulting services, our technicians provide a suite of in-situ, non-destructive or minimally invasive inspection services such as:
Photo documentation of failure site
In-situ replica inspection (both rubber mold (3M™) and metallographic acetate replica)
In-situ boat samples for a more in-depth metallurgical characterization of the failed component
In-situ hardness measurements
In-situ strain measurement (strain gauge, Digital Image Correlation (DIC), etc)
Swipe or liquid sampling for chemistry determinations
Why Us?
Comprehensive Range of Expertise

With a large team of materials characterization and asset inspection engineers including we can help you solve your most challenging maintenance problems whatever they may be and then provide recommendations to support asset life extension.

Rapid Response

If an issue arises we know you will need it dealt with quickly and we are pleased to be able to offer a rapid response service to help you do that. We are able to quickly mobilize the right expertise and start work on your issue in the minimum possible time.

World-Class Facilities

Our materials characterization facilities include a licensed radioactive materials laboratory, a conventional materials laboratory, a polymer testing laboratory, corrosion testing, and burst test facilities (concrete bunker for high-pressure/high-temperature testing).

Decades of Experience

We have been providing expert materials consultation services for the nuclear and electricity distribution industry for decades. Our experts are seasoned field technologists and engineers who are very familiar with CANDU plants and their unique requirements.
Technical Abilities
In-Situ Asset Inspection Services
Our expert materials asset inspection team mobilizes to your site to help you get your asset back online or to perform in-service inspections as part of a comprehensive maintenance program. We will:
Develop your asset's periodic inspection program to meet CSA or any other applicable code and standards requirements
Perform visual inspections to assess the health of your component
Identify any degradation or corrosion issues
Recommend a maintenance program that suits your needs

Our team also specializes in the assessment of pipes, vessels, and associated welded joints in high-temperature steam applications.


Diverse Component Experience
We are the supplier of choice for the periodic inspection and testing of the fiberglass piping components installed in the vacuum buildings at the CANDU nuclear stations in Southern Ontario. In addition, we have performed various in-service inspections of a variety of electricity-generating assets including:
Steam Generators.
Fiberglass Piping and Related Component Inspections.
Buried Piping and Cathodic Protection Systems.
Electrical Systems and Cables.
We have also provided support to Turbine Life Management Programs.



Our Proven Experience
Quality Assurance & Technical Standards
10CFR50 Appendix B (2021)

Quality Assurance Criteria for Nuclear Power Plants and Fuel Reprocessing Plants

ASME NQA-1 (2008)

Quality Assurance Requirements for Nuclear Facility Applications

CSA N299

Quality assurance program requirements for the supply of items and services for nuclear power plants

CSA N299.1

Quality Assurance Program Requirements for the Supply of Items and Services for nuclear power plants, Category 1

ISO 9001:2015 (2015)

Quality management systems
The 2022 Pickering VBO inspections of the pressure relief valves (PRV) were completed with quality and on time. Despite some delays caused by external factors, we were able to gain efficiencies and finish per initial target dates. In all, we had no safety issues, the Kinectrics' team always made the correct conservative decisions when faced with potential safety concerns. The PRV inspections won OPG's "Outage Cup" earlier last week, a reflection of the great work by all involved, and Kinectrics' in particular, whose staff executed the work.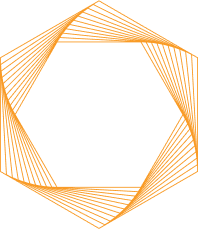 Let's Work Together
Whether it's about our world-renowned team, our laboratories, or our lifecycle management solutions, we're happy to answer any questions you might have.