Overview

Equipment installed in an earthquake zone will be susceptible to seismic events and vibrations. It is important for safety-related equipment, installed in a nuclear facility, to be able to withstand those conditions and continue to fulfill its safety function.
Seismic Qualification (SQ) is the process of testing equipment in simulated earthquake conditions in order to provide the necessary assurances of continued operability to both the utility and the regulator.
Our complete seismic testing equipment services include the development of the testing program, the seismic and vibration tests themselves, data analysis, and the production of comprehensive test reports.
We meet all the required industry standards and regulations such as 10 CFR 50 Appendix B, IEEE 344, IEEE 382, and the Canadian equivalent CSA N289.4, and produce the results you need to satisfy yourself and your regulator.
Why Us?
State-of-the-Art Facility

Our internationally recognized facility enables us to cover the full range of seismic testing required for equipment qualification. We operate both tri-axial shaker tables and a RIM (Random Input Motion) table.

Reliable Results. Comprehensive Reports

Reliable seismic qualification testing and analysis to recognized industry standards leads to accurate comprehensive reports which include all the information needed to give you and your regulator confidence in the results.

Fast Turn Around

To manage emergent or other short-timescale issues we offer expedited services with a fast turnaround. Full testing programs are often completed within 24-48 hours.

Experience and Expertise

By constantly investing in and updating our equipment we have maintained our status as a leading supplier of seismic qualification services.
Technical Abilities
Tri-Axial Table
We have a 3ft X 3ft independent tri-axial T-slotted shaker table with 4,000 lb. capacity, 10-inch stroke actuators, zero period acceleration (ZPA) of 12.0, and an overturning moment of 130,000 ft-lbs. It has a displacement limit of 8 inches with a frequency range greater than 1Hz to 100HZ with a peak sinusoidal velocity of 50 in/sec. Additional key statistics of the table include:
Motion in 3 directions with minimal coherence between axes
"Easy-To-Read" single-page presentation of tri-axial test results
Random, sine-sweep, or continuous sine-wave, excitation


Random Input Motion Table
Our single-axis, hydraulic actuated, Random Input Motion (RIM) Table has a displacement limit of 10 inches and a frequency range greater than 1Hz to 100HZ. It has a peak sinusoidal velocity of over 50 in/sec and a payload capacity of 24,000 lbs with a zero period actuation (ZPA) of 1g or 6000 lbs with a ZPA of 8g.
It has a footprint of 46" by 46" and has an attachment ¾" bolt pattern based on 4" centers. The table itself has a natural frequency in excess of 60Hz.
The table can be configured for testing in both horizontal and vertical axes.




Vibration Research Control System
Our software system is supported by Vibration Research and provides accurate sine sweep and random waveform control, meeting or exceeding the testing requirements. The standard system can acquire up to 12 channels of real-time data at sample rates of more than 1kHz. Additional channels of data monitoring can be added if required. We have a large number of accelerometers available for monitoring acceleration.

Quality Assurance
All work is covered by our QA Program Manual which meets the requirements of all Nuclear Quality Assurance Programs and Standards:
10CFR50 Appendix B
ASME NQA-1 Nuclear Quality Assurance Program
CSA N299
CSA N289.4
NUPIC and NIAC audited
IEEE 344 audited
IEEE Three Star Testing Facility (Nuclear Standards Certificaton)
Successful Completion of Multiple Routine USNRC Vendor Inspections
Multiple Customer audits
Non-safety related work may be performed under our Accredited ISO 9001 Quality System.
Our Proven Experience
Quality Assurance & Technical Standards
10CFR50 Appendix B (2021)

Quality Assurance Criteria for Nuclear Power Plants and Fuel Reprocessing Plants

ASME NQA-1 (2008)

Quality Assurance Requirements for Nuclear Facility Applications

CSA N285.4 (2019)

Periodic inspection of CANDU nuclear power plant components

CSA N289 Series (2022)

Requirements for seismic design and qualification of nuclear power plants

CSA N290.13 (2018)

Environmental Qualification of Equipment for CANDU Nuclear Power Plants

CSA N299

Quality assurance program requirements for the supply of items and services for nuclear power plants

EPRI TR-107330

Generic Requirements Specification for Qualifying a Commercially Available PLC for Safety-Related Applications in Nuclear Power Plants

IEC/IEEE 60780-323 (2016)

Nuclear facilities – Electrical equipment important to safety – Qualification

IEC/IEEE 60980-344 (2020)

Nuclear facilities – Equipment important to safety – Seismic qualification

IEEE 317 (1983)

IEEE Standard for Electrical Penetration Assemblies in Containment Structures for Nuclear Power Generating Stations

IEEE 382 (2006)

Standard for Qualification of Safety-Related Actuators for Nuclear Power Generating Stations

IEEE 383 (2015)

IEEE Standard for Qualifying Electric Cables and Splices for Nuclear Facilities

ISO 9001

Quality Management System

ISO 17025 (2017)

Testing & Calibration Laboratories

SQUG GIP (2001)

Generic Implementation Procedure for Seismic Verification of Nuclear Plant Equipment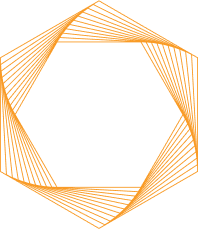 Let's Work Together
Whether it's about our world-renowned team, our laboratories, or our lifecycle management solutions, we're happy to answer any questions you might have.