Overview
In order to operate a nuclear facility safely and efficiently it is important to understand the condition of materials and structures after they are installed and to periodically verify their condition and integrity. Non-destructive evaluation (NDE) allows accurate information to be collected without adversely impacting the inspected component.
Each CANDU reactor contains hundreds of feeder pipes, which are in close proximity to each other in a feeder cabinet where radiation fields are high. Some contain tight radius bends. Inspecting them is challenging and requires remote or semi-remote tooling specifically designed for restricted operating conditions and that is capable of detecting both flaws and pipe thickness.
Our feeder inspection services are based around the deployment of custom tools that we have developed including:
The feeder visual inspection system (FVIS) for visual inspection of feeders and associated equipment in the feeder cabinet.
The 6-pack for ultrasonic inspections close to the Grayloc hubs

The Grayloc Area Inspection Tool (GAIT) a semi-automated version of the 6-pack
These tools are available for purchase and their features and benefits are fully described in the products pages of our website. Here you can read about our approach to their deployment and the benefits of using us to provide a comprehensive inspection and fitness-for-service assessment service.
Our feeder inspection services are part of our comprehensive range of outage services that also include fuel channel, steam generator, and other bespoke inspections and maintenance activities.
Why Us?
Safety First

Everything we do is planned with safety in mind by our specialists, including those in radiation protection, conventional safety, and human performance. The result is the delivery of event-free inspection projects.

Fully Supported

Our tools and the teams that operate them are supported by our facilities which include decontamination and maintenance bays, mock-up facilities, and a nuclear quality workshop capable of in-house repairs and modifications.

Familiarity with Tool Sets

We are well acquainted with our tools, having designed and built them, deployed them in inspection campaigns for many years, and maintained and serviced them. This familiarity allows us to work quickly, safely, and efficiently, producing results in which you can be confident.

Rapid Response Capability

Permanent Power Workers Union and Society of Energy Professionals staff enable us to mobilize and deal with emergent issues in the shortest possible time, identifying the problem and establishing and implementing the solution, in one smooth exercise.

Outage Based Approach

A NASCAR-style front-of-house (Service Center) and Pit-Crew approach is used for our outage work. A front-of-house team handles the customer interface, organization, and documentation enabling the pit crew to focus on the equipment they service and maintain.

Complete Service

In addition to being experts in undertaking the inspections, we are also experts in the fitness-for-service assessments they inform. By integrating these capabilities we are able to minimize the overall cost and maximize the quality of the overall result.
Technical Abilities
Feeder Inspection Site Support
Many of our feeder inspections include some of the tooling described in our products page such as the Feeder Visual Inspection System (FVIS), 6-pack, or Grayloc Area Inspection Tool (GAIT) but we also provide services for feeder inspection beyond our in-house tools using qualified nuclear professionals with extensive field experience. Our team is highly trained in human performance tools especially those focused on field deployment and our technicians can support you by providing augmented staff to supplement your field teams. They can work on inspection programs that require CGSB qualifications because they have them.

Our Proven Experience
Quality Assurance & Technical Standards
CAN/CGSB-48.9712 (2019)

NRCan National Non-Destructive Certifcation Body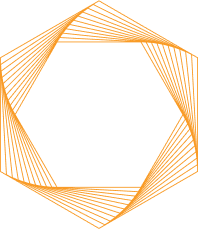 Let's Work Together
Whether it's about our world-renowned team, our laboratories, or our lifecycle management solutions, we're happy to answer any questions you might have.