Overview

The ion exchange (IX) resins used to purify the water used in CANDU reactor systems contain high levels of carbon-14 (C-14) when they are removed from service. Due to the 5,730-year half-life of this radioisotope, waste IX resins from the moderator purification circuit are classified as intermediate level wastes (ILW). The cost of disposal of ILW is much higher than that for low level wastes (LLW).
Other, older technologies that have been used for treating IX wastes include thermal processes, acid stripping, supercritical fluid extraction, and non-selective ion exchange (salt regeneration) but these four technologies are complicated (sometimes involving high temperatures and pressures), have not been demonstrated on an industrial scale, and are not selective for carbon-14 removal. Some of them also produce toxic airborne emissions.
Our SCEPTER™ process selectively removes carbon-14 from waste ion exchange resins to reduce disposal costs, eliminate airborne emissions, and produce a radioisotope currently used for medical and industrial research and which is being considered for use in betavoltaic devices (nuclear batteries).
Disposal costs are reduced by concentrating the carbon-14 into a small volume, reclassifying the rest of the waste as LLW, and reducing the volume of that LLW. It is a mild chemical treatment that uses no highly hazardous chemicals (nothing corrosive, toxic, carcinogenic, or flammable) and produces no harmful environmental emissions. It operates under ambient temperature and pressure conditions.
Why Us?
Produces an In-Demand Radioisotope

Carbon-14 is used in radiochemical R&D and as a radiotracer for medical, agricultural, and ecological research and may be used in Carbon-14 fueled betavoltaic devices, (nuclear batteries) that if successful would greatly increase the demand for this useful radioisotope.

Green Technology

The process reduces the environmental impact, does not use any hazardous chemicals, operates at ambient temperature and pressure, and produces no airborne emissions. The proprietary carbon-14 extraction reagent can be recycled and reused.

One-of-Kind Patented Process

We are the only company that offers this unique patented process that can produce a valuable isotope while reducing the overall environmental footprint.

Flexible, Scalable and Easy to Install

The SCEPTER™ technology is an expandable modular design, which is scalable to meet any of your needs. It is portable and easy to install and access.

Dramatically Reduces Waste Disposal Costs

SCEPTER™ enables the reclassification of resin waste from intermediate to low level resulting in savings of hundreds of thousands of dollars in disposal costs for each cubic meter of waste.

Industrial Scale

Unlike many other resin treatment concepts, SCEPTER™ has been designed for full-scale applications so that it can dramatically reduce your waste disposal costs.
Technical Abilities
The SCEPTER™ Technology
The treatment process contains two main chemical steps starting with a proprietary carbon extraction reagent that removes the carbon-14 from the resin followed by a precipitation reagent that converts the extracted carbon to an insoluble low volume material.
The resin, without the carbon-14, is dried under gentle conditions using minimal energy and reduced in volume. The precipitation chemistry has been selected in a way that the second step regenerates the original extraction reagent. This provides both cost-saving and environmental benefits.
The system is installed in transportable modules.

Waste Volume Reduction
The treated resin waste is volume-reduced to as little as 30% of its original volume. The carbon-14 byproduct occupies only 3% of the original resin waste volume, with storage in a stable, water-insoluble form. The SCEPTER™ process has been demonstrated to achieve a 90% or better extraction of carbon-14 with minimal extraction of other radionuclides.
The carbon‑14 that is extracted from the waste resin is exclusively contained in the ILW secondary waste, comprising 3% of the original waste volume. This material is recovered in a stable, solid, water‑insoluble form that can be safely stored. If needed, carbon‑14 can easily be extracted from this material, isotopically enriched, and made available for research and medical use.

Carbon-14 Production
The SCEPTER™ technology selectively extracts Carbon-14 from the ion exchange resins and concentrates it into a solid, insoluble, low-volume, material. Carbon-14 can be easily extracted from this material, purified, and made available for sale.
Carbon-14 is a very useful tracer as it can be labeled onto any organic molecule to allow it to be easily traced. This enables the investigation of such things as how drugs distribute themselves in our bodies, how plants take up nutrients, and how flora and fauna distribute themselves in our environment.
Our Proven Experience
Quality Assurance & Technical Standards
ISO 9001

Quality Management System

ISO 17025 (2017)

Testing & Calibration Laboratories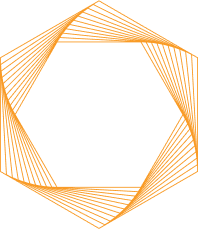 Let's Work Together
Whether it's about our world-renowned team, our laboratories, or our lifecycle management solutions, we're happy to answer any questions you might have.