Overview
During operation many key components of a nuclear reactor are inaccessible and even during an outage access may be restricted both by the physical layout and high radiation fields. To ensure everything goes to plan during maintenance activities or refurbishments, station operators are utilizing the benefits of mock-ups to proof test their tool sets, refine and perfect procedures, train workers and allow them to practice so that the actual operation can take place safely and efficiently. This approach leads to a reduction of the critical path time, reduces costs and reduces the doses to workers while simultaneously reducing risk.

Our mock-up and rehearsal facility provides the ability to safely test equipment, perfect procedures, and train staff for event-free execution of work.
The facility benefits from being at the heart of our campus and is supported by other technical teams who can design and build the mock-up, modify, and improve tools, provide advice on radiation protection, human factors and provide a comfortable environment for deployment teams.
Why Us?
Fully Supported

We not only provide space and services for your mock-up but we can design and build it, prepare the operating procedures, and train your team. Arising issues can be managed by our design engineering team, while our on-site machine shop and extensive approved supplier list allow us to make any necessary changes in the minimum possible time.

Accessible & Convenient

If you visit us to carry out work on your mock-up, you will find yourself amongst friends with similar backgrounds. You will be welcomed as part of our team during your time with us. Our mock-up facility is conveniently located close to public transport, airports, and the city and all its amenities.

Safe & Event-Free

Safety is one of our highest priorities and our facilities operate with this in mind. We ensure a safety culture within the organization and have operating procedures that keep our people and the environment safe. You will feel safe when working at our facilities.

Additional Services

While you are undertaking your training and testing, you can benefit from our subject matter expertise in such things as radiation protection, human performance, and safety and licensing.
Technical Abilities
Fully Supported
Located within our primary campus, our mock-up facility is fully supported and our clients benefit from:
Our capacity to design and build mock-ups
Inspection and deployment experts who can modify and improve tooling
An on-site nuclear quality machine shop
Specialized consultants that can advise on radiation protection, human factors, and more
An environment in which deployment teams will feel comfortable
On-site capability to decontaminate and refurbish used tools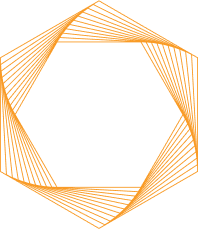 Let's Work Together
Whether it's about our world-renowned team, our laboratories, or our lifecycle management solutions, we're happy to answer any questions you might have.