Overview

Each piece of electrical equipment on a distribution system has a probability of failing whether it is due to poor manufacturing, improper installation, an extreme current, age, or mechanical wear. Too often these failures have serious consequences compromising safety, increasing costs, or causing customer dissatisfaction by degrading power supply reliability. Utilities need to know whether such failures are isolated occurrences or a system-wide problem.
We have the expert capabilities and facilities needed to meet all the failure analysis and diagnostic needs of distribution utilities. Our state-of-the-art technology and long-term experience in failure analysis and forensic diagnosis are internationally recognized.

Our distribution equipment failure analysis services are supported by our world-class high current and high voltage laboratories which are used for investigative work and follow-up tests. These test laboratories are complemented by our chemical and material laboratories where in-depth assessments and investigations take place.

We do not just identify the problem but go on to recommend the appropriate preventative measures that will prevent future failures. Our broad expertise and unique facilities allow us to analyze a full range of distribution system components.

Why Us?
24/7 Response

When 24/7 service support is needed we will be there for you. Our expertise is supported by many laboratories on site ranging from electrical to mechanical to metallurgical to chemical all of which are experienced in managing emergent issues for critical infrastructure.

Litigation Support and Expert Testimony

Where appropriate we provide support through our expert witness service by providing testimony at hearings. Our experts provide written and verbal testimony and as we are industry-recognized experts this testimony can carry great weight,

Trusted by Many

Major utilities and industries throughout North America trust us to undertake their failure analysis and to develop the solutions that will prevent future failures.

Establishing the Standard

Our utility guidebook is the gold standard for distribution equipment failure investigation and is used by many utilities to establish their processes for root cause determination.
Technical Abilities
Failure Investigations for all Types of Distribution Equipment
Our depth of experience, demonstrated by our world-class technicians and our state-of-the-art technical resources, can investigate and analyze failures in transformers, circuit breakers and reclosers, as well as determine failures for fuses, cables, rectifiers, cable terminations and relays. Our knowledge also extends to new and emerging equipment technologies such as advanced network protectors and smart meters.
To further extend and support our failure analysis service, we offer access to world-class High Current/High Voltage laboratories for investigative and/or follow-up testing. Our services are complemented by chemical and material laboratories for in-depth assessments and investigations.
Our broad expertise and unique facilities allow us to analyze a full range of Distribution system components.
We have conducted failure analyses on:
Pad-mounted, Submersible, and Pole-top Transformers
Fuses, Cutouts and Sectionalizers
Circuit Breakers and Reclosers
Capacitors and Regulators
Switchgear for both Overhead and Underground
In-line and Non-loadbreak Switches
Cables, URD Splices, SICs, and Terminations
Crimped and Automatic Splices
Grounding Connectors and Systems
Wood Poles, Pole Fires
Conductors, Insulators and Pole Hardware

Meters, PTs and CTs
Lightning Arresters and Lightning Related Failures
Energy Storage (Battery)

System-level, Holistic Root Cause Investigations
Understanding the root cause of distribution equipment failure may not just be due to environmental causes or mechanical part malfunction. We are uniquely positioned when there is a need for a more holistic approach to the investigation such as the need to examine transients, protection schemes, power quality or maintenance schedules, procedures, or human performance errors. Our specialists are trained in Kepner-Tregoe methodology.
We can support in-depth analysis through power studies to identify transient issues, protection scheme troubleshooting, power quality analysis and many related investigative related tools. Rather than just examining the failed equipment on its own, we can help uncover hidden issues that may have been the cause of failure or a contributing factor.
Digital Smart Grid Support
Smart grid technology is increasingly the investment of choice for organizations seeking to deliver reliable carbon-free electricity generation. It's a big challenge that is requiring advancements in technology and large investments in capital spending.
Our practiced investigative approach remains directly relevant to this new environment and our technical capabilities and expertise, developed through our storied history, have developed in lockstep with this transition to a digital environment. We remain the leading experts in failure analysis and continue to excel in hard-to-pinpoint failure types including communication issues and transient power supply issues.
We also provide in-field site support working with your team in equipment environments such as distributed renewable energy generation sites. This site support is backed up by our laboratory testing facility and the subject matter experts at our head-office campus.

The Advantage of Quality Technical Support
With us you gain the advantage of fast, expert, professional support to effectively resolve any equipment failure situation. We provide:
Independent root-cause and failure-mode identification
Effective technical solutions and recommendations developed by professional scientists and engineers
Dedicated client-focused response
Fully equipped state-of-the-art laboratory resource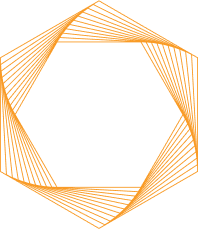 Let's Work Together
Whether it's about our world-renowned team, our laboratories, or our lifecycle management solutions, we're happy to answer any questions you might have.